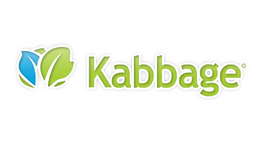 If you are a business owner, who at one point was looking for ways of funding your company, chances are you have come across Kabbage, the credit processing company with the most competitive terms and fees on the market. Kabbage is a fintech company that provides businesses with online lending and financial services, focusing on small and medium-sized companies. Founded in 2009, Kabbage offers lines of credit and loans to small business owners who may need help accessing traditional bank loans due to their size or credit history.
Kabbage uses machine learning algorithms to analyze business data such as cash flow, accounting records, and shipping information to quickly determine a borrower's creditworthiness and credit score to offer a loan decision in minutes. Kabbage's lending platform has provided over $20 billion in funding to small businesses, and the company has been identified as a leading developer in the fintech industry.
The most innovative features of Kabbage are its technological implementation, approach to traditional financing solutions, and highly competitive fees. In a matter of several years, Kabbage has become an industry leader and managed to help numerous businesses across the globe.
How is Kabbage Related to American Express
In August 2020, it was announced that American Express National Bank (AENB), a subsidiary of American Express, had acquired Kabbage's digital banking platform. With the help of Kabbage, American Express expanded to broader markets and offered digital banking products and services focusing on small businesses. AE is an expert in small business cards, having more than 3 million customers in the United States, and offering their customers more accessible and integrated cashflows has been a highly anticipated goal.
While having an impeccable business model, Kabbage, in fact, filed for bankruptcy in October 2022 due to regulatory reasons. Using the company's tech platform, fantastic engineering specialists, and interoperable products between the two businesses, Amex launched American Express Business Blueprint on the 1st of February, 2023. The freshly introduced product helps the company engage with its customers in new ways. Business owners can log into the platform and access a free insights tool, apply for a flexible line of credit product, and open an American Express business checking account and an outstanding APY in one easy-to-manage place.
Kabbage Stock Overview and Forecast for 2023
Unfortunately, since Kabbage filed for bankruptcy in 2022, an initial public offering can not be held, and the company's stocks cannot be purchased. However, suppose you are a firm believer in the products, services, and values the company has offered over the past years. In that case, the new owner of Kabbage, American Express, an established public company for many years, maybe the perfect fit for your investment goals and needs. In fact, investing in Amex stocks may be similar to investing in Kabbage since the reputable bank's new product, the American Express Business Blueprint, has many similarities with Kabbage's products.
Famous investors like Waren Buffet have commented numerous times on AMX stocks as an investment opportunity for people who want to diversify their portfolios and achieve financial freedom. Being the third largest payment in the US, right behind Visa and Mastercard, Amex has many competitive advantages as it is also a card issuer. This factor alone and many other vital characteristics, including American Express's quality services and care for their customers, are reasons why AXP may be considered the best dividend growth stock right now.
What is more, Amex's stock is currently highly undervalued due to the state of the market. Staying relevant in the ever-changing financial market is challenging. The American bank has established itself as a strong brand, making the right decision by improving its services and partnering with the best brands. That is why the long-term outlook for Amex and Kabbage stocks for 2023 and beyond seem optimistic, and the company is one to keep an eye out for.
Kabbage/AMX Stock Pros & Cons
Pros
Trusted and reliable issuer: Being respected companies with proven track records, Kabbage and American Express stocks are a safe bet for many investors.
Quick application process and ease of use: In just a couple of simple clicks, you can apply for a business loan of up to $250 000 and many more features in one app.
Flexible term length options: Business owners can choose from 6, 12, or 18 months terms and get access to fast funding speed and a monthly repayment schedule.
Straightforward and competitive fees: The companies' prices are highly competitive and transparent, with no additional charges.
Cons
Still a relatively new service: Kabbage has over ten years of experience, and American Express is a long-established company with a long history of providing financial assistance. Still, there is room for improvement for Amex with its fresh expansion.
Minimum criteria to apply for a loan: Although the company's standards for a business line of credit are flexible, some new small businesses may not be able to apply for a loan.
The Top Kabbage Alternatives to Invest
After Kabbage was acquired and renamed by American Express, the new owners have done a great job of improving the services and integrating them into their business, as well as having ambitious goals for the future. Furthermore, the AMX stock indicates strong performance lately with long term-potential growth.
Experts believe that the greatest risk-management strategy is portfolio diversification.
Conclusion
To conclude our review, American Express's acquisition of Kabbage's digital banking platform has allowed the company to develop its services for small businesses. Despite Kabbage filing for bankruptcy, Amex has leveraged the company's technology to launch the American Express Business Blueprint, a product that caters to small business owners' needs. Although it is impossible to invest directly in Kabbage stocks, American Express Business Blueprint may be an even better alternative, offering cashflow solutions, business insights, and integrated products. The undervalued AMX stocks, with a track record of consistent financial performance, present an attractive acquisition for investors looking to diversify their portfolios and achieve financial freedom.
FAQ
How can I invest in Kabbage company stocks?
After acquiring the bankrupt company Kabbage, Amex renamed the American Express Business Blueprint platform. Kabbage does not have an IPO offering; thus, the only way to invest in the company would be to buy AMX stocks from an online broker.
What criteria do I need to meet in order to opt for a Kabbage credit?
American Express Business Blueprint (formerly Kabbage) is efficient and uncomplicated. However, business owners need to meet the following criteria to apply: At least 18 years of age, at least one year in business, have a FICO score of at least 640 and have an average monthly revenue of at least $3,000.
Is it worth investing in Kabbage stocks?
Although Kabbage is out of business, American Express acquired the fintech giant and rebranded its products and services. The AMX stock is a great investment opportunity, determined by many investors as the best dividend growth stock currently, that is highly undervalued.
Risk Disclaimer
WeInvests is a financial portal-based research agency. We do our utmost best to offer reliable and unbiased information about crypto, finance, trading and stocks. However, we do not offer financial advice and users should always carry out their own research.
Read More