In recent announcements from New York, Nordstrom conveyed a dip in sales and profits during its fiscal second quarter, echoing a trend seen among other department stores adjusting to consumer restraint in spending.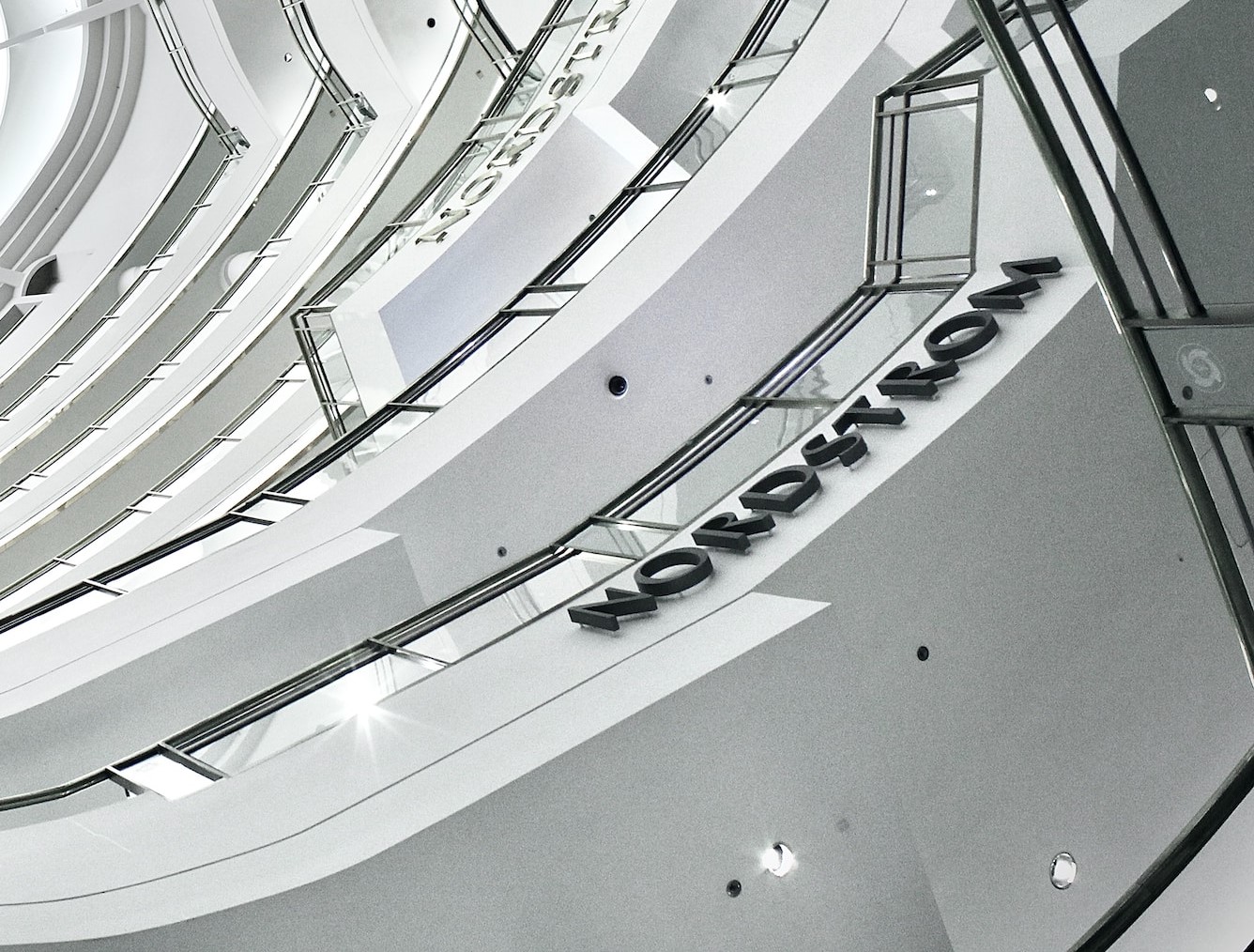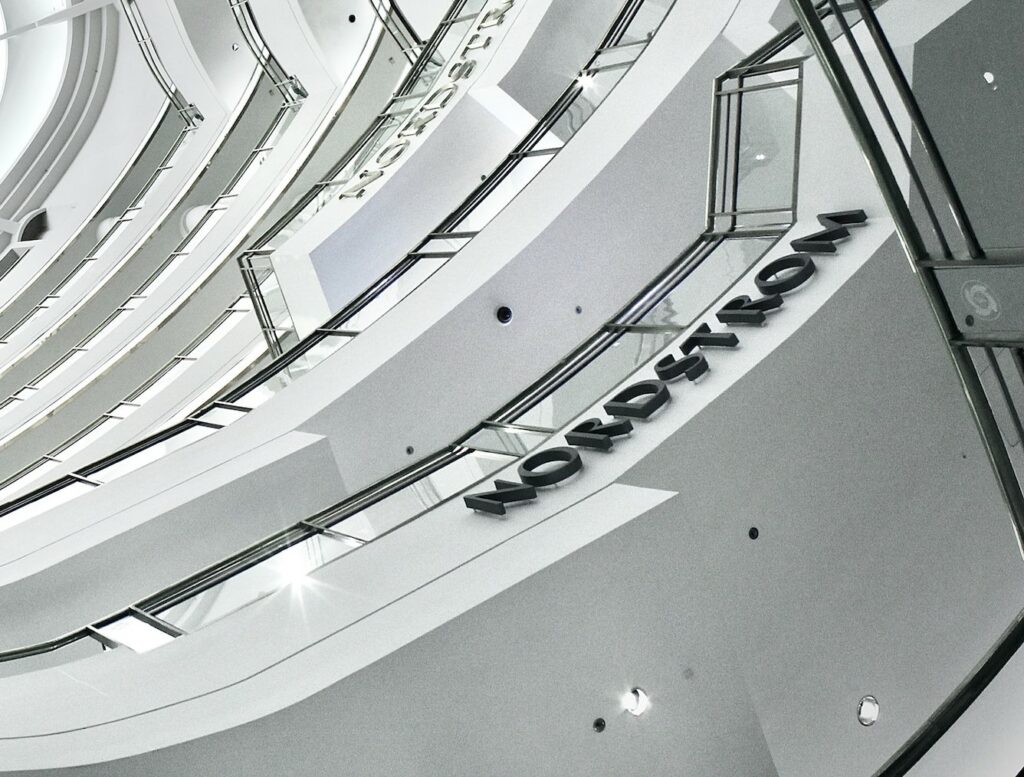 Despite the challenges, the outcomes surpassed the forecasts set by Wall Street. Nordstrom, the luxury department store headquartered in Seattle, reiterated its yearly financial predictions, forecasting an overall sales dip throughout the year.
Anniversary sale contributed to numbers
Initially observing a stock surge, Nordstrom saw a near 5% drop during after-hours trading on Thursday.
A shift in Nordstrom's anniversary sale played a role in the fluctuating sales numbers. This year, a full week of this sale transitioned into the third quarter, contrasting sharply with 2022's single day. Another pivotal factor was the termination of its Canadian operations this past June; the previous year included a complete quarter of Canadian sales.
Breaking down the figures, Nordstrom posted a net income of $137 million, which translates to 84 cents per share, for the quarter concluding on July 29. This showcases an increment from the prior year's $126 million or 77 cents per share.
The quarter witnessed a 7.9% decline in total sales, moving from $4.09 billion to $3.77 billion. Notably, market predictions from FactSet had anticipated 45 cents per share with a sales estimate of $3.67 billion.
Some good news in there too
Nordstrom's report highlighted some silver linings. Men's and children's clothing sections in both Nordstrom and its subsidiary, Nordstrom Rack, outpaced general trends. The women's segment also saw a quarter-over-quarter improvement. A noteworthy 18% inventory drop from the previous year was also mentioned.
As per their expectations, Nordstrom foresees a 4%-6% drop in annual revenue. Earnings per share for the year, excluding Canadian operations-associated charges, are predicted to be in the bracket of $1.80 to $2.20. In contrast, FactSet analyst estimates hover around $1.98 per share.
This news follows close on the heels of other department store results. Kohl's reported a stark 60% plunge in profits owing to lackluster Q2 sales. Macy's had to resort to discounts for spring merchandise, making way for the autumn and festive collections, as consumers kept a tight hold on their wallets.
Inflation is hitting consumer expenditure
Amidst all this, customers are grappling with the realities of soaring inflation and heightened interest rates. These economic pressures make financial commitments, from car loans to credit card debts, increasingly burdensome.
In another related development, Macy's highlighted a quicker-than-expected surge in credit card default rates, hinting at intensified monetary strain for consumers in the latter half of the year. Additionally, the impending conclusion of the student loan grace period is casting shadows of uncertainty. This had been a financial relief for many erstwhile students.
Taking GAP as a comparison
On a parallel note, Gap Inc., managing brands such as Banana Republic, Old Navy, Athleta, and its eponymous Gap, reported a shift from losses to profits year-on-year despite an 8% sales fall. However, these figures didn't meet Wall Street's predictions.
The brand, striving to overcome prolonged sales stagnation and under the new leadership of ex-Mattel executive Richard Dickson, recorded dips across all its brand segments. For the upcoming quarter, Gap foresees a potential double-digit percentage drop in net sales. For the entire year, a mid-single-digit dip compared to the last year is anticipated.
A merchandising issue?
Gap's entire line of concepts has been struggling, particularly with a noted negative 6% comp for Old Navy, which has been witnessing negative same-store sales over the past few years. One analyst suggests that the company's top priorities should be Old Navy, which ought to perform better especially in activewear, and Athleta, which has potential in the women's athleisure sector.
While Gap has taken various measures, including bringing in a new person for Old Navy, the new CEO, Dickson, from Mattel will have a significant task in revitalizing both brands.
Nordstrom's recent figures indicate merchandising issues. Even though the Rack brand's quarterly performance was better than anticipated, the full-size Nordstrom stores did not fare well. This is primarily due to the fluctuating sales and the constant changes in Rack's positioning in the discount retail sector, which Nordstrom has yet to finalize.
Risk Disclaimer
WeInvests is a financial portal-based research agency. We do our utmost best to offer reliable and unbiased information about crypto, finance, trading and stocks. However, we do not offer financial advice and users should always carry out their own research.
Read More