This content represents the writer's opinions and research and is not intended to be taken as financial advice. The information presented is general in nature and may not meet the specific needs of any individual or entity. It is not intended to be relied upon as a professional or financial decision-making tool.
Cryptocurrency is still in the rage, even with the many regulation restrictions. Many people know Bitcoin, LiteCoin, and Ethereum coins, but there are other coins that investors can add to their portfolios. A good example is (ZEC) Zcash.
Zcash is a coin token that has a high level of anonymity. It was first launched in October 2016 as an open-source digital asset on the blockchain market. The coin is definitely an excellent investment to diversify your portfolio. Plus, you'll enjoy various benefits from buying this coin, including low-rate transactions, and anonymity of user's transaction metadata, among other things.
(ZEC) Zcash Tokenomics
ZEC coin has a lot of similarities to Bitcoin, even right down to its supply of 21 million dollars. Experts said the coin is going to be mined by 2032. Its block rewards, just like Bitcoin's, are usually halved after every four years as a deflationary measure.
During the first four years of its blockchain operations, ZEC block rewards were set to go to miners by 80%. Its remaining 20% went to the company, stakeholders, and some key employees. The first halving will be done on 1,046,400 and would cut down the block rewards to 3.125 ZEC from the current 6.25 ZEC.
Additionally, ZEC mine rewards are distributed at 50 ZEC every 10 sec. The recent block reading of 77 seconds enables a 7.79 dish reward per block, which is slightly higher than $1,248.5 in the latest trading value.
ZEC/USDT order pair is currently trading at $64.39 on CoinDCX. Moreover, its circulating supply stands at 10,184,550 ZEC with a market capitalization of $678,272,599. It is ranked number 30 on the CoinMarketCap.
Where to Buy (ZEC) Zcash?
The best way to buy (ZEC) is through a crypto exchange platform. You'll easily place an instant buy order to purchase (ZEC) for a fixed price. Though, not all crypto exchange platforms have this feature. Apart from exchange platforms, you can buy Zcash through other avenues like PayPal, credit card, and debit cards.
How to Buy Zcash on eToro
Overall, the best exchange platform to go for while trying to buy Zcash is eToro. This specialized exchange platform allows users to buy or sell their Zcash plus exchange them for other cryptos. Here's a step-by-step guide on how to buy Zcash on eToro.
Step 1: Open an Account
First, you'll visit the eToro website to register and create your account. While on the eToro website, in the register sections, you'll fill out your details. It usually asks for your username, email, and password. Before jumping to click on the Create account button, you must click on the E-sign and privacy section to indicate you agree with the terms and conditions of these agreements. At this point, everything is set; you can click the create account section.
After hitting the Create account section, you'll receive an email directing you to verify your account. By clicking on the verify account section, you'll need to verify your identity and make your first deposit.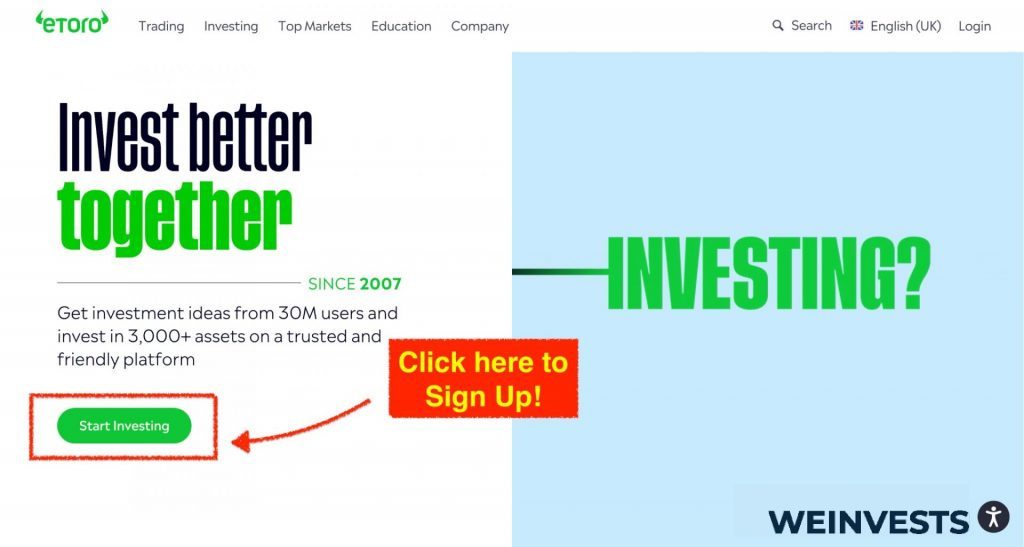 Step 2: Upload ID
You'll need to upload a colorful ID or passport to prove your identity to verify your account. You may also need to prove your address in some cases. The regulator would require both sides of the passport or ID. Once your details are verified, you're clear to move to the next step.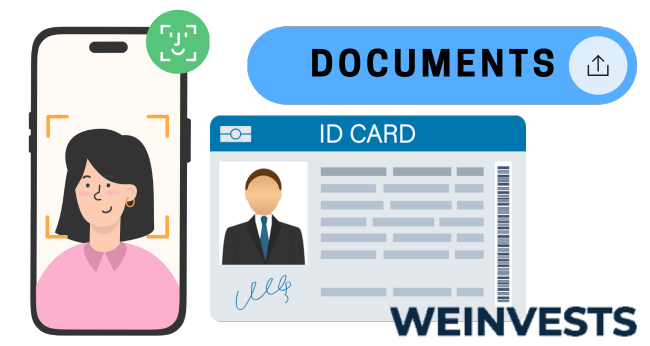 Step 3: Make a Deposit
The next step is funding. There are various payment options, from credit or debit cards to PayPal and bank transfers, among other payment options. If you're using a credit card as your payment option, you'll input the amount you wish to fund your account, fill in your credit card details, and then hit the deposit button.
To fund your account, just go to "Deposit" option and choose the specific features of how you want to invest your money, for example, the amount and payment method.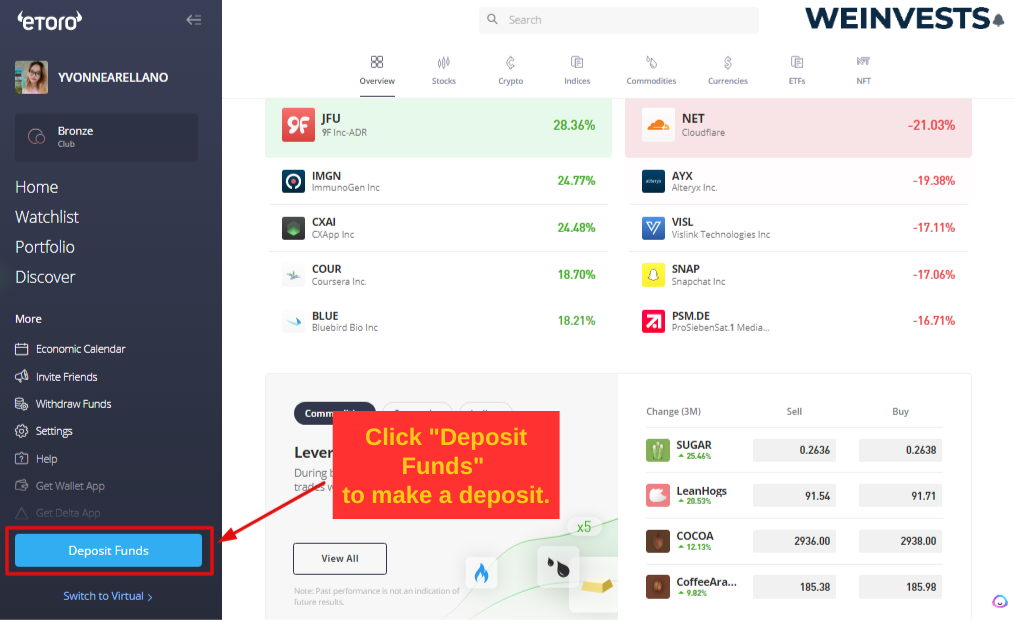 Step 4: Search for ZEC
Once you've deposited your funds, you can search for a pair order you intend to buy. eToro offers various pair orders that'll help you buy Bitcoin. You do this by going to the trade section.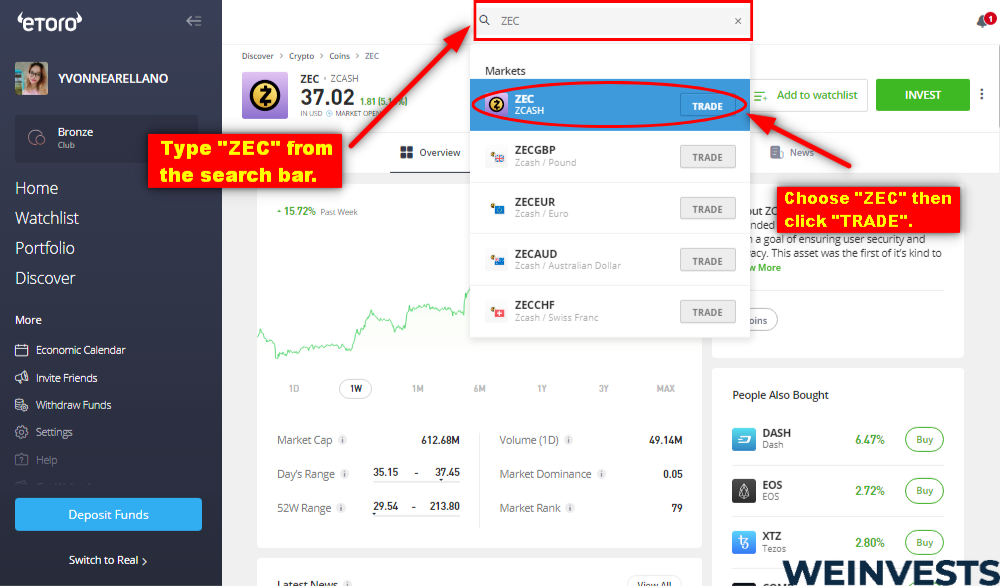 Step 5: Trade Zcash
Make sure you're at the buy tab section. Input the amount you want to buy in Bitcoins, or if you're going to buy them in units, you can input that as well. Afterward, click the open trade button. Once you buy BTC, you can easily go in to look for (ZEC) and exchange BTC with them.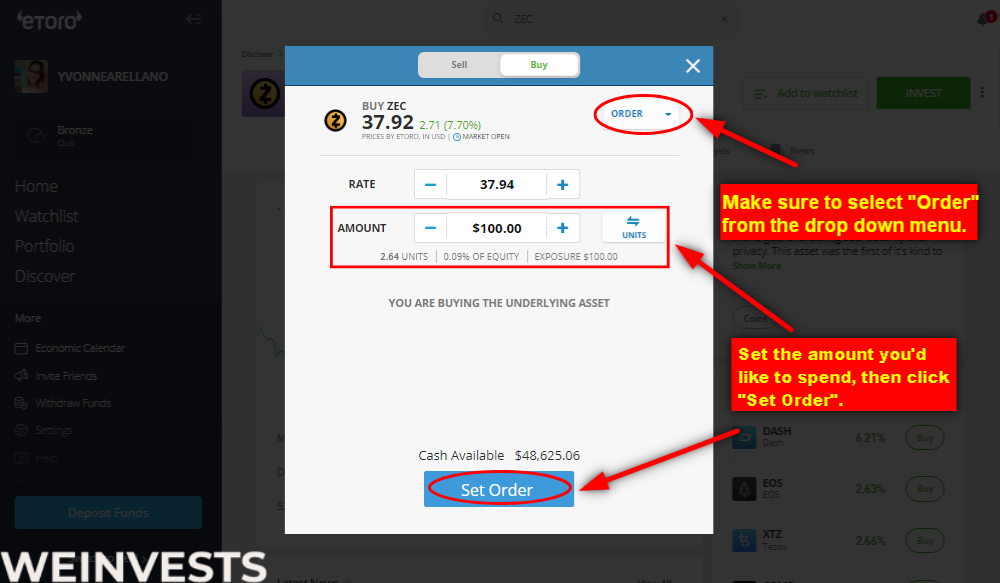 How to Buy (ZEC) Zcash with PayPal?
If you prefer PayPal, eToro has set up an accommodative payment option on the platform for Zcash purchases. It allows PayPal service by quickly linking your cryptocurrency account and your online wallet. If you're depositing funds, eToro imposes a minimum price limit of $200 and a maximum price limit of $10,000 in each transaction. On the other hand, the withdrawal minimum limit is $30 with a processing fee of five dollars.
How to Buy (ZEC) Zcash with a Credit Card?
Debit and credit cards are very convenient methods of depositing fiat currency on eToro. You'll be able to make instantaneous deposits of a minimum price of $200, while the withdrawal minimum is $30. Buyers will also incur a processing fee of five dollars on both accounts. Moreover, if you're changing the Zcash into another currency apart from USD, you'll incur an extra two dollars on the processing fee.
Safe Storage
Once you've purchased your Zcash coin, you need a place to store it safely. It's important to find the best Zcash wallet for storage. A wallet offers a viable infrastructure for investors to manage their cryptocurrency. It's a service that connects you to a blockchain and keeps you up to date concerning your transactions.
The best cryptocurrency wallet should be able to combine your traditional wallet with your bank account, supporting effective storage and transactions. There are various types of wallets available. They include:
There are other ways you can buy Zcash apart from the exchange platforms. They include P2P transacting, cryptocurrency brokers, and crypto ATMs. Let's dig deeper into how these platforms operate.
Alternative Ways to Buy (ZEC) Zcash
There are other ways you can buy Zcash apart from the exchange platforms. They include P2P transacting, cryptocurrency brokers, and crypto ATMs. Let's dig deeper into how these platforms operate.
Many peer-to-peer transactional platforms have eliminated the bureaucracies found on crypto exchange platforms and crypto broker platforms. A trader intending to buy Zcash can directly meet up with a Zcash token seller to buy the coin. This given trader will get ownership through private keys. However, these transactions already exist to make the process legitimate between crypto customers.
A brokerage account allows traders to deposit funds (fiat or cryptos) and use various trading products on sale. The major distinguishing factor of crypto brokers to exchange platforms is that it allows trading without pairs. It's also based on real market prices. Therefore, the platform is suitable for traders that require higher liquidity and are in search of trading securities.
This is another option for buying Zcash, but it's highly unrecommended. There are 30,000 ATMs in 78 countries, but a handful of Zcash ATMs are available in various cities – proving challenging to find one in your particular city. Moreover, it's not a viable option as it's illegal in some countries.
How to Invest in Zcash (ZEC)?
You can invest in Zcash (ZEC) by buying the coins and waiting for their price to increase. It highly depends on the volatility of Zcash (ZEC). Traders who buy and hold these coins as a strategy may hold the crypto for months or even years. Moreover, they don't need to keep an eye on short-term volatility – other ways to invest include staking and Crypto ETF.
Staking (Crypto ETF)
This is basically earning interest on your Zcash (ZEC). Instead of letting the ZEC coin be stored, it can work for you. First, you'll look for a borrowing and lending network that rewards interest on various cryptos like ZEC. Putting your coins on such platforms can help you accrue interest on the amount of ZEC deposited on the platform.
Crypto ETF
Blockchain exchange-traded funds provide an opportunity to invest in a fast-growing cryptocurrency market through ETFs. Cryptocurrency ETFs are funds consisting of cryptos. They track the price of digital tokens based on sales and purchases. The prices usually fluctuate daily and are traded daily, just like stocks. It can lower the costs of ownership significantly.
Conclusion
A good step in your trading journey is identifying the type of crypto you'd like to trade with. Zcash (ZEC), as seen, can be a nice addition to your investment portfolio, especially if you want to diversify it. After researching and ensuring that the coin will be a worthwhile investment, traders must know where to buy the said coin.
There are various ways to buy Zcash on different platforms. However, it's imperative to consider your needs. The process is straightforward, making it a go-to process for most traders.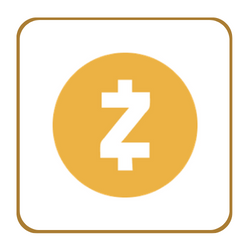 Zcash (ZEC) Price Prediction 2023, 2025, 2030
Zcash has the potential to be a great investment in the long run. Considering the 2023 price prediction, Zcash (ZEC) may trade at around $340. Analysts believe that this can be a good investment if traders use the right strategies for trade. The maximum price Zcash (ZEC) would go for by the end of 2023 will be $360 while trading at a minimum of $300.
Risk Disclaimer
WeInvests is a financial portal-based research agency. We do our utmost best to offer reliable and unbiased information about crypto, finance, trading and stocks. However, we do not offer financial advice and users should always carry out their own research.
Read More