This content represents the writer's opinions and research and is not intended to be taken as financial advice. The information presented is general in nature and may not meet the specific needs of any individual or entity. It is not intended to be relied upon as a professional or financial decision-making tool.
Theta's existence aims to address various issues with streaming services, such as Twitch and YouTube. The idea is to create a decentralized platform for content creators that supports fairness, cost-effectiveness, streamlining, and availability.
Beyond the core functions associated with streaming services, the platform also focuses on edge computing and data delivery. Like Etherium, the blockchain it runs on supports smart contracts.
In the cryptocurrency space, Theta is well respected, and its validators are even being run in large companies such as Samsung, Sony, and Google.
What Are Your Options?
The first point to note is that there isn't a single option if you are interested in making a purchase. You can choose to do so using an online broker or a crypto exchange. If you go the broker route, while you technically own the currency, you never directly access it.
However, you may find that you have a more streamlined experience, and you can even use CFDs to interact with the assets. On the other hand, should you choose to purchase directly from a crypto exchange, you can access your currency, hold the private key, and transfer it to your private wallet if you wish.
How to Buy Theta on eToro
Streaming services like Twitch and YouTube have become extremely popular over the last couple of years, so it is no surprise that people purchase cryptocurrencies that look to address any problems with these services. Theta is one of the coins people can buy from eToro, so their streaming service runs smoothly.
Theta is becoming so well-respected that big companies like Sony, Samsung, and Google use the validators. If purchasing a Theta coin is what you want to do, the following information will be helpful. Many people use eToro, so the following information will show you how to create an account, so you can start buying.
Step 1: Open an Account
Like with any platform, the first thing that needs to be completed is creating an account. You can go onto the website etoro.com.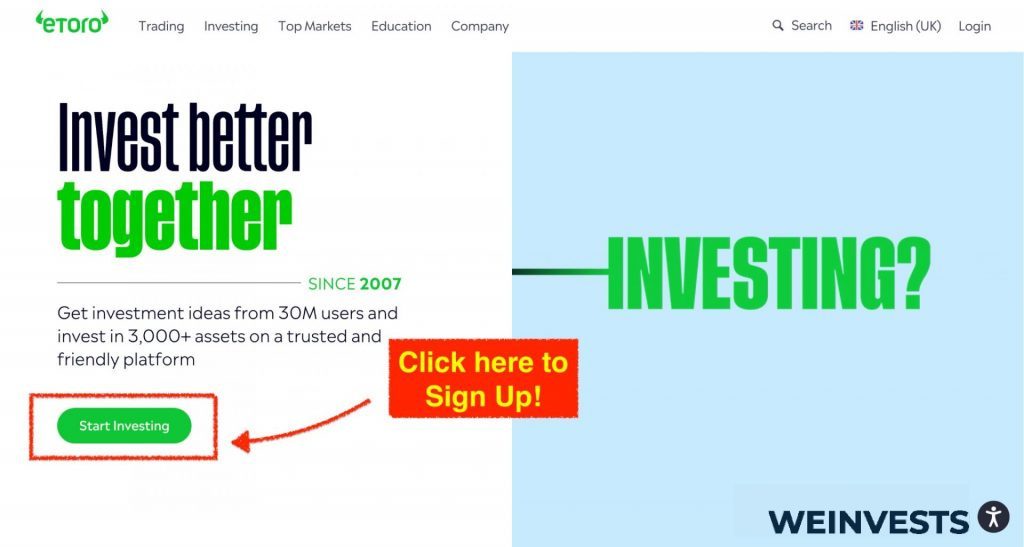 It will require you to fill in only the basic information, which only takes a couple of minutes.
You should check out eToro's terms, conditions, and policies before proceeding to the next step. Additionally, rereading your information to make sure it doesn't have any errors is also a good idea.
Step 2: Upload ID
Since there are so many scam platforms out there, you need to guarantee that the one you're trusting is safe. Otherwise, there is no way to make sure that your assets are secure.
In this case, eToro wants to ensure the safety of the users' cryptos and money. Therefore, everyone needs to go through a verification process, and if you don't complete it, you're not able to access the features that the platform offers.
Verifying your identity is not very challenging. You have to upload an ID picture and prove your residence by adding a photo of any utility bill that's less than three months old.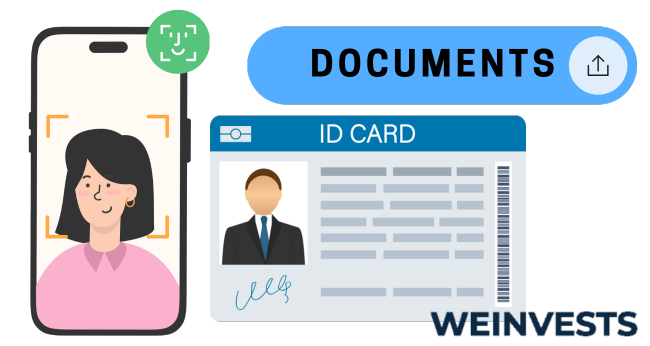 Step 3: Make a Deposit
The next step is to deposit money into the account. This can happen after the account has been verified by eToro, but once it has been, the user just needs to log in to their account and press the 'Deposit Funds' button.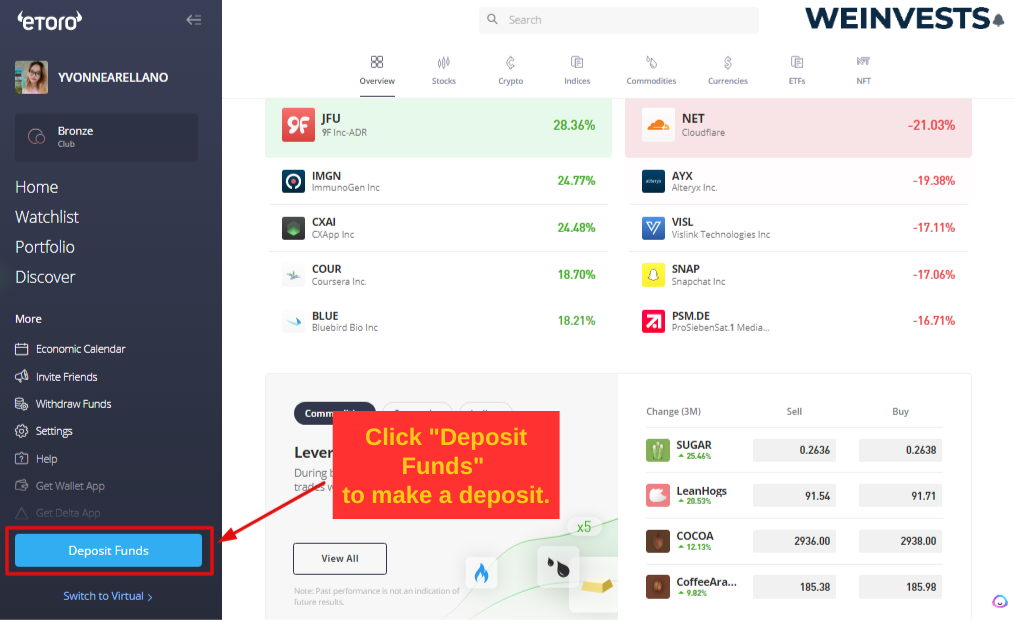 Then they will need to choose their currency and payment method.
Many people like that eToro use all kinds of payment methods like Skrill, PayPal, eToro Money, and Neteller, so there are many different ways to get your money into your account.
Step 4: Search for Theta
The next step is to find Theta so that the user can buy it. This can be done either one of two ways – searching or by a filter. Searching means that the user can search for the coin itself, which may be the easiest thing to do, but the filter option provides the most detail to the user.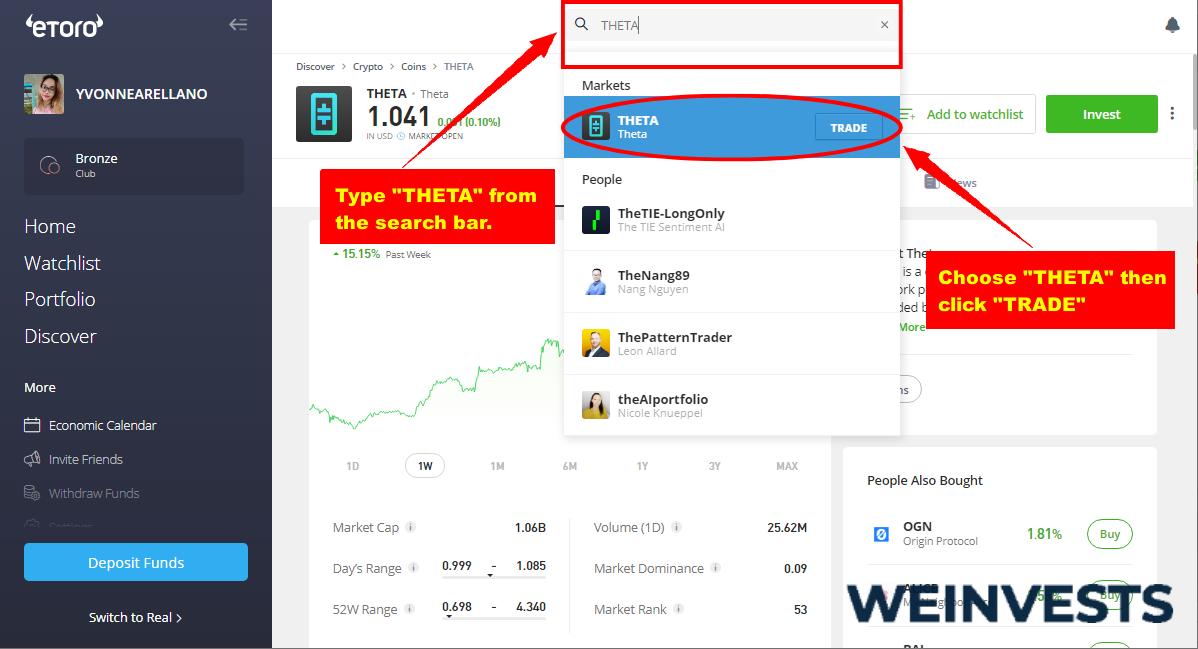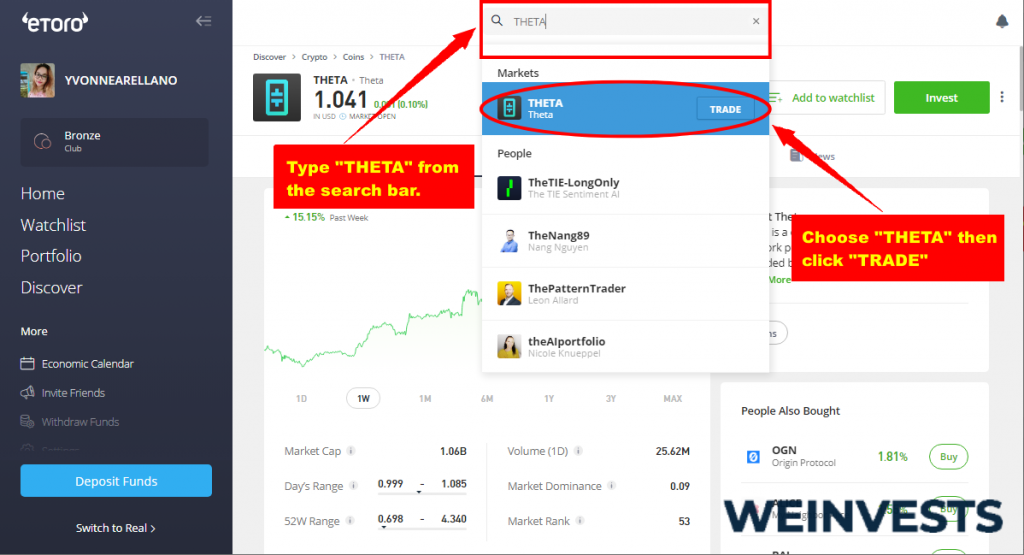 People use the filter option because they can see how Theta is doing amongst the other coins. Two numbers will appear beside each currency, showing how it is doing in the market. These live updates are helpful for those who know how they work.
Step 5: Buy Theta
Once the Theta coin has been found, it is time to purchase it. Users can click on the cryptocurrency and have the option of buying a whole coin or part of a coin. This all depends on the person and their needs at that moment.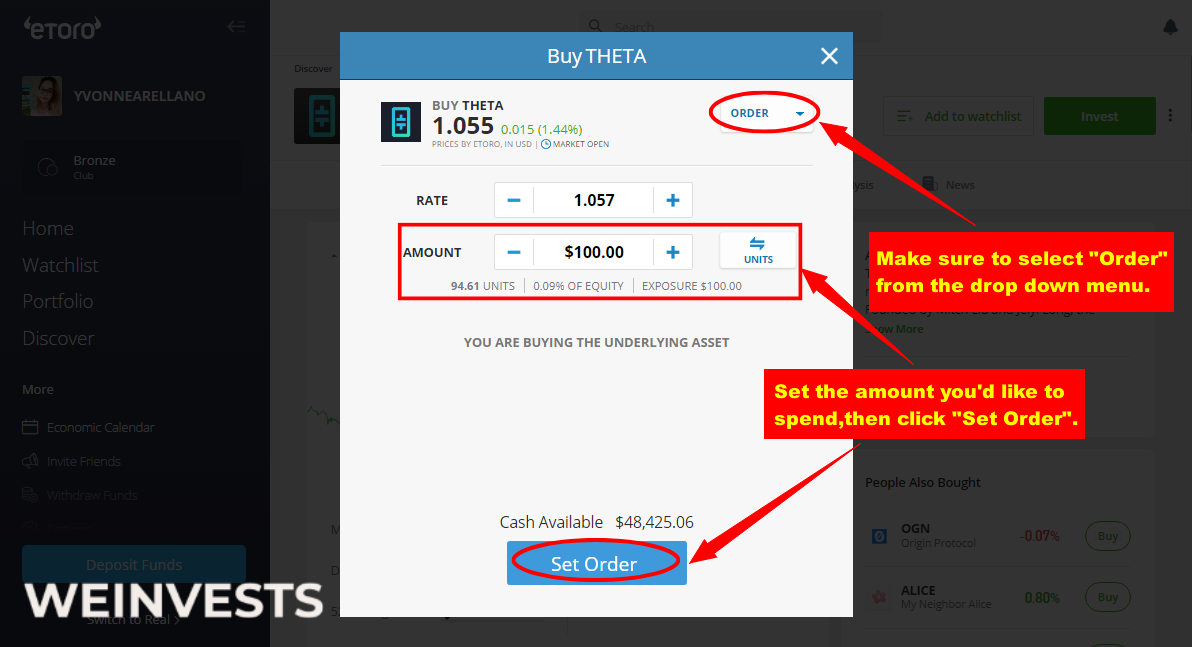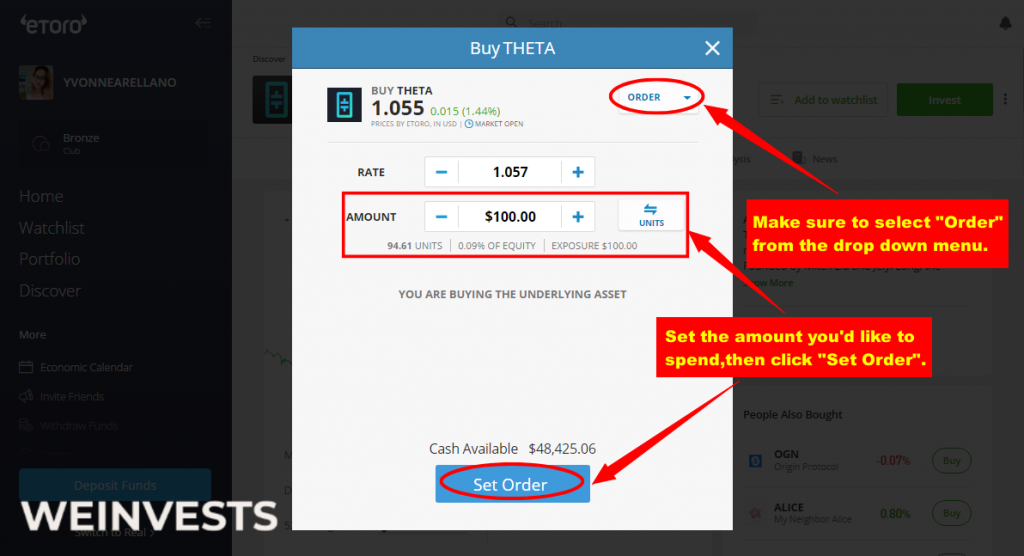 Registration
The registration process is as straightforward as you'd expect. Simply head to the broker's website and navigate to the associated signup form. It's likely going to require a few personal details, such as a name, phone number, and email address. You also decide on your password at this point, and you're encouraged to make it very strong. A good idea is to choose a phrase you say a lot. Remove the spaces, capitalize all the first letters of the words, and make every other vowel (except "u") a special character or number.
Before you click on whatever button is present to submit your information and request account creation, there are usually some terms that you must agree to. While you don't necessarily have to read them before agreeing.
Funding
Provided all the information and documentation above checks out, it's now time to fund your account so you can begin to make your purchases. Of course, this is another area that depends on what the broker allows.
Nevertheless, some payment methods tend to generally be accepted. Credit and debit cards that bear the Visa or MasterCard branding are almost always an option.
Various payment gateways, such as PayPal and Skrill are also very common to see. Just note that some are faster than others. So, if your platform of choice accepts checks and you decide to send one, your account is not going to be funded until the check is verified. It's generally recommended to use a credit or debit card for both speed and convenience.
Identity Verification
All regulated brokers need to be able to prove who their users are. On the flip side, it's a malicious entity and bot mitigation strategy. Following the submission of your information, you're likely going to get a verification email with a link that allows you to complete the registration process.
In doing so, you are going to need to provide a form of ID to the platform. This must be government-issued, so your passport or national ID works here. Proof of address should also be required, so be prepared to upload a recent utility bill.
Position Open and Close
This part can get a little confusing, especially to the newer traders. As you decide to trade Theta, you can take what is known as either a long or a short position.
The long position is a little easier to explain. Essentially, you choose the trade size and decide on the price at which you are willing to sell. Your broker only acts on your position when the price gets there.
Alternatively, you can take a short position. This is more common for those who believe that the price of Theta is going to fall. If so, you can borrow the asset and sell it immediately.
Under other circumstances, you would be required to own whatever it is you're selling, but the short position allows you to profit based on expectation.
Going the Exchange Route
Cryptocurrency support is one of the biggest considerations here. However, Theta is not unknown, nor does it lack a reputation. Therefore, you are likely to find it on numerous crypto exchanges.
As was the case when you were choosing your broker, you want to verify the security available with the platform.
Is a Theta a Recommended Investment?
From a percentage standpoint, it has even beaten Ethereum and Bitcoin in returns for at least one calendar year.
Final Remarks
With so many big players interested in what Theta has to offer, it's not hard to understand why you may have a vested interest in purchasing it. Luckily, doing so is not a challenge, and you are even offered two distinct options that you can choose from based on your needs and convenience.
The information above provides you with the details you need to potentially take advantage of what Theta can become.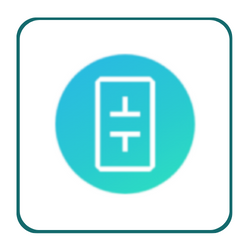 Theta (THETA) Price Prediction 2023, 2024, 2025
At the time of writing, Theta costs USD 6.40. It's estimated to rise to USD 13.14 within the next year, getting as high as USD 38.53 within the next five years. Note that these are dollar value increases. There is no accounting for inflation here, so it's not necessarily possible to say what the purchasing power of the dollar is going to look like when those times come around.
Risk Disclaimer
WeInvests is a financial portal-based research agency. We do our utmost best to offer reliable and unbiased information about crypto, finance, trading and stocks. However, we do not offer financial advice and users should always carry out their own research.
Read More