This content represents the writer's opinions and research and is not intended to be taken as financial advice. The information presented is general in nature and may not meet the specific needs of any individual or entity. It is not intended to be relied upon as a professional or financial decision-making tool.
Cryptocurrency is becoming one of the top investment choices, but there are so many. Have you heard of (BTT) BitTorrent and wondered how to trade it or where to go? This guide focuses on the reasons to purchase it, where to get it, and how to do so.
Everything is mapped out for you, so let's get started!
(BTT) BitTorrent Tokenomics
Tokenomics is the catch-all phrase that explains why a cryptocurrency is interesting and valuable to investors.
The BitTorrent Network uses seeding, where strangers share files that are called Torrents. There are multiple computers hosting specific parts of a file, and they're called "swarms." If you leave the platform without participating in the seeding process and only download the file, you're "leeching," and that's considered selfish.
BitTorrent Speed helped to reward users for seeding by giving them BTT tokens. People get rewards for storing files on the network and seeding, which created a network effect. Now, the BitTorrent community downloads larger files quickly. Those tokens received have market value.
Overall, BitTorrent has 990 billion tokens and has circulated about 660 billion of them. Roughly 20 percent of the BTT supply goes to the TRON Foundation, and 19 percent is set aside for that team. Another 19.9 percent has gone out to the BitTorrent ecosystem.
TRON distributed about 10 percent of the tokens through an airdrop program, and 10 percent also went to BitTorrent's airdrop program. Public sales account for 17 percent, and four percent are partnership tokens.
Where to Trade (BTT) BitTorrent?
You've got many options available when choosing a crypto trading service or venue. The most popular ones include cryptocurrency exchanges, brokerages, and payment services. Let's learn a little more about them:
Payment Service
Payment services are any third-party payment processors and can include Stripe, PayPal, and others. However, many of these companies don't allow you to trade cryptocurrency directly, especially when they aren't as well known.
You can also find crypto payment gateways that handle digital currencies. Purchase the amount of BitTorrent you want and add it to your digital wallet for use later.
Brokerage
A brokerage is the mediator between the market and the trader. It's often ideal for higher money amounts because you get more liquidity and better security. However, you must deposit collateral and thoroughly understand trading. Many times, brokerages do not allow you to simply trade crypto; you have to trade it.
Crypto Exchange
Cryptocurrency exchanges allow buyers and sellers to exchange fiat money and crypto. Most people use this option when they want to trade BitTorrent for fiat money, but they can also trade cryptos between each other.
Regardless of whether you choose a crypto exchange, brokerage, or payment service, there's no way to trade crypto without an ID or registration on the site. This is a requirement that protects the service and you.
Now Let's Trade Some (BTT) BitTorrent
You are ready to purchase BTT. Here are the steps to take:
How to Trade (BTT) BitTorrent with PayPal?
You can purchase BTT with PayPal on Binance! Just follow the steps above, and in the "fund account" section, choose PayPal instead of a debit/credit card. Sign in to your PayPal account from Binance to complete the transaction!
Some people prefer to purchase Bitcoin in a P2P marketplace and convert that to BitTorrent. However, this means opening multiple accounts, such as one from Binance and one from Paxful, purchasing Bitcoin with PayPal, and transferring the BTC to Binance to trade for BitTorrent. Overall, it's much easier to trade with PayPal directly from the exchange.
How to Trade (BTT) BitTorrent with Credit Card?
Most people think they have to trade Bitcoin through a crypto wallet with the card and then transfer it into BitTorrent. That is an option, but it requires multiple steps. Plus, you've got to create an account with the crypto wallet and an exchange platform. Overall, it's messy and clunky, and that rarely works in today's fast-paced world.
Instead, you can purchase BTT with a credit card directly on Binance! Complete the steps above to sign up for an account. In the funding section, request a credit card payment. Make sure that the name on the card is the same as on your ID, enter the card details, and you're ready to purchase BitTorrent effortlessly!
Safe Storage
Once you trade BitTorrent or any cryptocurrency, you have to think about safe storage. It doesn't have similar protections as money in your bank account, and it's all up to you. People have lost access to their crypto, and it's ultimately gone. Don't let that happen to you. There are various ways to store it, such as apps and hardware devices. Let's learn more!
This is often the default option because a third party holds the crypto, either in cold or hot storage. Many cryptocurrency exchanges and brokerages have their own wallets, so there's less work on your part. You can also easily access it for trades. Plus, there's no way to lose it as long as you have your login credentials.
A cold wallet is offline, and there are many methods of storage here. Hardware wallets are the most popular. These small devices connect to the computer and are only "online" when you're receiving or sending crypto.
Make sure the hardware wallet you choose can hold BitTorrent because some of them can't. You also want to think about how many it can store. Once you connect the wallet to the computer, you receive an address to get your crypto. Include that when you're moving cryptocurrency from the exchange or broker to your account.
Hot wallets are the opposite of cold wallets. These applications store the crypto online. They're typically free, you have more control over the crypto, and they're easy to set up and use.
However, they do carry a risk of getting hacked because they're online. The odds of that are quite low, and most people have no issues. Still, it's a good idea to use a strong password.
Alternate Ways to Trade (BTT) BitTorrent
While you might like the appeal of going to a website and trading BitTorrent, there are other ways to purchase it. They include:
(BTT) BitTorrent ATMs
Some countries have a BitTorrent ATM. These are standalone kiosks or devices that let the public buy/sell cryptocurrencies using a terminal. They often charge higher fees, sometimes upward of 10 percent. However, you know that it's secure and private. Plus, BTT ATMs are highly convenient!
P2P Exchanges
A peer-to-peer crypto exchange is completely the opposite of a traditional exchange. You don't use an automated engine to complete the transaction and must manually post your preferred trade or offer with the other party. Small entities often operate these marketplaces. That gives you more freedom to choose the payment methods and rates you like, and you may find lower fees. You're trading directly with the counterparty, which helps you protect your privacy. Some P2P exchanges allow cash transactions, and you might be able to meet the counterparty in person. The primary disadvantages here include:
Not user-friendly
Few high-quality offers
Higher prices overall
Must understand price fluctuations and predictions thoroughly to get a good deal
Takes longer to complete the transaction
Popular P2P exchanges include Paxful, HODL, and LocalCoinSwap.
Mainstream Brokerages
Traders can use brokerages to buy/sell cryptocurrency derivatives, so they don't actually own the crypto. In a sense, they bet on whether the price goes up or down to profit. Some brokers allow you to purchase crypto directly, as well.
Typically, though, you bet on CFDs, futures, and options. Contracts-for-difference help you speculate on the rise/fall of the asset's price. You may close the contract anytime, but the broker determines the margin range.
With crypto futures, traders enter into an agreement with the broker and must buy or sell at a specific price in the future once the contract expires. Similar to futures, options let you withdraw from your contract and lose the premium if necessary.
Many countries don't offer CFDs because of regulatory issues. Potential brokerages include eToro, Robinhood, Gemini, Coinbase, Kraken, and Binance.
How to Invest in (BTT) BitTorrent?
There are many ways to invest in BitTorrent, and most people just trade the coin itself, wait for it to rise in price, and sell it. Other options include BitTorrent stacking and crypto ETFs.
Stacking rewards token holders for participating in the consensus process. In a sense, you earn BitTorrent by playing your part.
A crypto ETF (exchange-traded fund) is a pool of related assets that traditional exchanges offer through brokers.
Conclusion
You've now learned how to trade BitTorrent. It's just like other coins because you can purchase it directly or through an exchange. Most people prefer exchanges because they only have to create one account and go through a single verification process.
While there are P2P exchanges, ATMs, and other methods, it's often easier to go to this website, create an account, and trade your favorite cryptocurrency. Consider checking out other options before making a decision. Crypto is highly volatile, so it's best to know what you're getting into.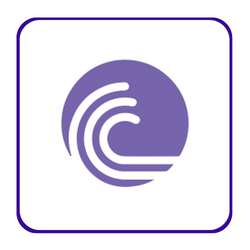 BitTorrent (BTT) Price Prediction 2023, 2024, 2025, 2030
Among the torrents, BitTorrent stands at 6.6 percent, while uTorrent has 68.6 percent of the market's usage share. Both of these are leaders in the domain, so the BTT token has a good chance of exploding in price in the near future. BitTorrent's price increased over 1,800 percent from two years ago and has become highly popular.
Risk Disclaimer
WeInvests is a financial portal-based research agency. We do our utmost best to offer reliable and unbiased information about crypto, finance, trading and stocks. However, we do not offer financial advice and users should always carry out their own research.
Read More