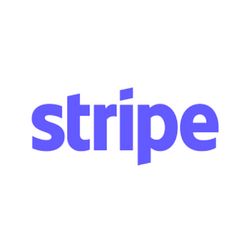 Describing itself as the "Payments infrastructure for the internet," Stripe is a revolutionary provider of online payment services. Stripe is a full-stack payment processor, as it is both a third-party payment processor and a payment gateway.
Established in 2009 with headquarters in San Francisco, the company has built a reputation as an industry leader in the payment processing software and APIs industry for eCommerce stores. One of the most practical features of Stripe is that it allows your business to process credit and debit cards and ACH transactions online and offline.
In terms of numbers, the company has quickly become an industry leader, with 250 million API requests per day, more than 47 countries with local acquiring, and over 135 currencies and payment methods supported. Over the years, Stripe has built a strong network of partnerships, including business leaders like Amazon, Google, Shopify, and many more. According to their insights, around 89% of all credit cards have been processed on a Stripe network.
With its rapid success, constant growth, and strive to offer the best payment services, many investors are eager to invest in Stripe's IPO as soon as possible. Keep reading to learn more about the company.
How Does Stripe Work and Who is it Good For
Stripe is a payment processing platform that allows customers to pay for a product or service through the Stripe network, which connects the transaction to a merchant or a business. The process essentially involves the transfer of funds from a customer's bank account to a merchant's bank account by way of a credit or debit card transaction.
Stripe offers various products and services with practical features that combine to create the perfect package for payment processing resolutions. With the help of their global payments, merchants can accept payment online, in person, or even through their platform. Stripe's revenue and financial management tools incorporate billing management, online invoices, sales tax & VAT automation, customer reports, and many more features for the best possible user experience. Moreover, you can get BaaS-embedded financial services directly in your platform or product through Stripe.
The idea behind the Stripe project is to create a complete payment platform for businesses and organizations of all sizes that want to accept payments online. Stripe offers solutions to numerous companies around the globe, and it is particularly well-suited for the following:
eCommerce stores
Marketplaces
Platforms
Crypto projects
SaaS
Subscription-based businesses
Global businesses
Stripe Stock IPO and Forecast for 2023
Stripe is a field-proven company with high standards, ambitious goals, and constant striving for improvement, which are characteristics of a successful company. Yet still, more than 13 years after its creation, Stripe is a private company, leaving many investors eager to know when they will announce their IPO.
In 2021, Stripe was valued at 95 billion dollars, and investors speculated that their plans to go public are becoming more and more likely to become true soon. Fast forward to 2023, and Stripe is still private; however, co-founders John and Patrick Collison announced that the IPO date would be officially declared by the end of this year.
Investors are excited about the opportunity to invest in shares of a best-in-class business in the payment processing giant, and speculations about the Stripe stock price are already flooding the internet. It is hard to determine how much the stock will sell for. However, considering the successful results from last year and the hype surrounding the firm, Stripe's IPO is an investment opportunity traders should look for in 2023 and beyond.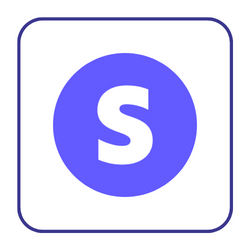 How to Buy Stripe Stock
Get informed about the process involved in buying Stripe stock. This guide provides an overview of the required steps, with no advice or recommendations given.
Why You Should Consider Investing in Stripe in the Future
Many value investors will find Stripe stocks as high-value assets with long-term potential because of the astonishing accomplishments of the project over the year. The numbers never lie, and with around 20% market share and 13,000 API requests per second, the Stripe stock is a prospect for success.
The support for numerous businesses and various products, including global payments and revenue management, is a highly efficient customer segmentation and diversification strategy. This approach will help the company maintain its stable revenue stream and thus make them less prone to industry-related risks many competitive stocks may face. The technique indicates more promising stock performance, as Stripe attracts investors from different niches.
As Stripe is still a private company, potential investors can test its products, learn more about its business, and make an overall more informed decision once the IPO is announced.
Stripe Stock Pros & Cons
Pros
Value Investment with Potential for High Returns: Stripe's IPO is one of the most anticipated investment opportunities for 2023. With such levels of hype, the stock price has the potential to skyrocket.
Industry-Leading Services: Stripe offers first-class solutions for eCommerce stores, marketplaces, SaaS, global companies, and many more businesses, which is a strong indicator of good stock performance.
Promising Roadmap: Stripe's team is constantly looking to improve and contribute to the success of the company and the satisfaction of prospective shareholders.
Futureproof Technology: With the increasing adoption of online payments, the demand for payment-providing platforms will rise.
Cons
Pricing: Compared to other competitors, Stripe's services are definitely in the higher range in terms of pricing.
Stock Price Volatility: Newly listed stocks have the potential to offer increased ROI yet are highly volatile and are characterized by high-risk levels.
Can you Invest in Stripe Before its IPO
As the company remains private, unfortunately, there is no option for investors to get a hold of the pre-IPO stock. Investors must stay patient before the official announcement, which will supposedly be reviewed by the end of 2023. Until then, investors should be aware of fake Stripe stock offerings from suspicious exchanges and brokers claiming they have early access to the IPO.
Although investing in Stripe through its stocks is impossible while they remain a private organization, you can still purchase funds holding private company shares. Some private equity firms and venture capitalists may propose options to invest in their funds with Stripe shares. Trade with caution, as this approach is riskier than investing through regulated exchanges and may require much higher capital.
The Best Stripe Alternatives to Invest in Right Now
If you want to take advantage of the innovative payment processing technology, there are some public brands you should consider looking into now. The following Stripe alternatives are companies with strong business models and are an excellent option for diversifying your portfolio:
The best strategy when picking your next investment in a payment processing service is to consider important factors, including platform features, security, and pricing. The platforms mentioned above should serve your goals and needs before the official release of the Stripe stock.
Conclusion
Stripe is a well-positioned company with a strong network of partnerships. While the company remains private, it is expected to announce its IPO by the end of 2023. Many investors anticipate investing in Stripe, considering the company's successful track record, positive client reviews, and high demand for payment-providing platforms. Our forecast about the performance of Stripe's stocks is generally optimistic, and we suggest you keep a close eye on the fintech giant.
FAQ
Is Stripe a publicly traded company?
Despite the rumors of an IPO in late 2021, Stripe is a payment processing company that is still privately owned. By 2023, the platform has raised several funding rounds from investors worldwide and has become a market-leading service provider.
When will the Stripe IPO be held?
In a company meeting held in January 2023, co-founders John and Patrick Collison announced that an official date about the future of Stripe becoming a public company would be decided by the end of the year. Investors are patiently waiting to get a hold of the highly-valued shares once they become available on major exchanges like the NASDAQ.
Is it worth investing in Stripe stocks?
Being valued at 63 billion dollars in 2023, Stripe is an industry leader in the payment processing services niche, with even more ambitious goals for the future. Considering their highest quality of services, the yet-to-be-announced Stripe stock will undoubtedly be a valuable asset for investors.
Risk Disclaimer
WeInvests is a financial portal-based research agency. We do our utmost best to offer reliable and unbiased information about crypto, finance, trading and stocks. However, we do not offer financial advice and users should always carry out their own research.
Read More