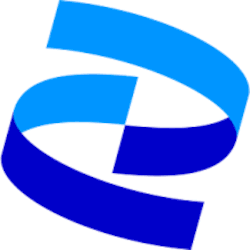 This content represents the writer's opinions and research and is not intended to be taken as financial advice. The information presented is general in nature and may not meet the specific needs of any individual or entity. It is not intended to be relied upon as a professional or financial decision-making tool.
Pfizer had a good run in 2021, with its stock rising over 60%. In 2022, the trend didn't continue, however.
Anyone looking to invest in Pfizer will likely want to know where the stock is going from here. While this is hard to predict, Wall Street analysts provide us with a forecast.
In this article, we will take a look at that forecast along with the estimated earnings per share and revenue figures for the next quarter. We will also examine the price behavior of 2022 thus far and 2021 to gain more insight into what could be driving PFE's price.
Let's get into it…
Business Overview of Pfizer (PFE)
Incorporated in 1849, Pfizer Inc. is a biopharmaceutical company that engages in the discovery, development, manufacturing, marketing, distribution, and selling of products around the world.
The company offers medicines and vaccines in a variety of therapeutic areas, including:
cardiovascular, metabolic, and women's health products as part of the Premarin family and Eliquis brand

oral COVID-19 treatments available under the names Panzyga, Zithromax, Medrol, Sulperazon, Zavicefta, Vfend, and Paxlovid.

a range of immunotherapies, small molecules, biologics, and biosimilars marketed under the names Xtandi, Lorbrena, Ibrance, Sutent, Retacrit, and Braftovi

anti-infective and sterile injectable medicines
Additionally, the company provides medicines and vaccines in a wide range of therapeutic areas, such as:
meningococcal disease, pneumococcal disease, tick-borne encephalitis, and COVID-19 under the Comirnaty/BNT162b2, Nimenrix, Trumenba, FSME/IMMUN-TicoVac, and the Prevnar family brands

biosimilars for chronic immune and inflammatory diseases under the Eucrisa/Staquis, Enbrel, Xeljanz, Inflectra, and Cibinqo brands

hemophilia, amyloidosis, and endocrine diseases under the BeneFIX, Vyndaqel/Vyndamax, and Genotropin brands.
In addition, the company is involved in the contract manufacturing business. It serves government agencies, wholesalers, hospitals, retailers, pharmacies, clinics, and individual provider offices, as well as disease control and prevention centers.
The company has collaboration agreements with:
Akcea Therapeutics, Inc

Astellas Pharma US, Inc.

Bristol-Myers Squibb Company

BioNTech SE

Myovant Sciences Ltd.

Arvinas, Inc.

Merck KGaA; Valneva SE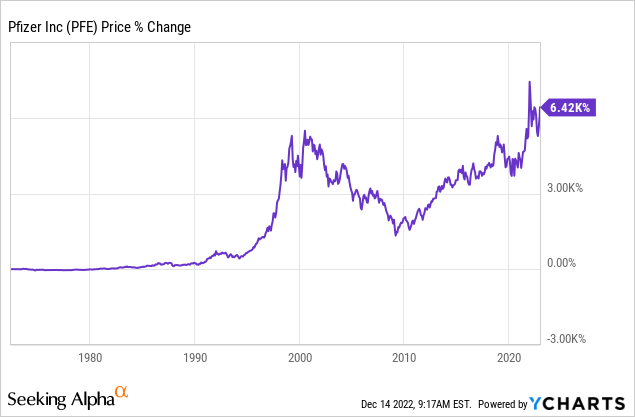 Pfizer (PFE) Stock Forecast 2023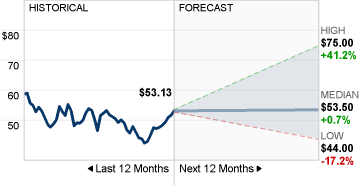 Source: CNN Business
In terms of 12-month price targets for Pfizer Inc, 18 analysts offer a median estimate of $53.50 (representing an increase of 0.70% from the previous price of $53.13), with a high estimate of $75 and a low estimate of $44.
EPS Forecast
Source: TipRanks
For the next quarter, earnings are expected to be $1.08, ranging from $0.96 to $1.29. EPS for the preceding quarter was $1.78.
Over the past 12 months, PFE has beaten its EPS estimate 100% of the time, while its industry has beaten it 52.64% of the time. Over the past calendar year, PFE has outperformed its industry.
Revenue Forecast
Source: TipRanks
The sales forecast for PFE for the next quarter is $24.36B, with a range of $22.91B to $26.02B. Sales were $22.64 billion in the previous quarter.
The PFE sales forecast was exceeded 75% of the time in the past 12 months, while the overall industry beat its sales forecast 42.87% of the time. PFE has performed better than its industry in the last calendar year.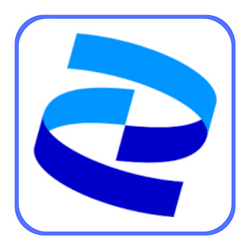 How to Buy Pfizer Stock
Around the time of the Covid-19 pandemic, Pfizer Inc. was the first company to introduce its vaccine, bringing…
Pfizer (PFE) Stock 2022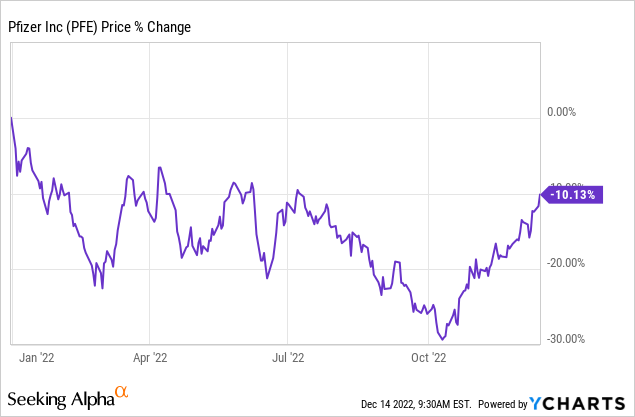 As you can see, the stock is down 10.13% YTD. Due to the lack of a pattern between significant price swings, this price behavior is likely to be the result of fundamental changes in Pfizer's profitability.
So, we will take some time to outline the highlights of the company's quarterly results:
Based on its Q4 results, Pfizer generated Non-GAAP EPS of $1.08 (beating estimates by $0.21)

It missed revenue estimates by $360 million, generating $23.84B (+104.1% Y/Y). Its sales reflected a 106% operational growth. Due to fewer selling days than in the prior year quarter, sales declined 2% excluding Comirnaty and Paxlovid.
Oxy provided record-high 2022 sales guidance of $98 to $102.0 billion (vs. $104.07b consensus) and adjusted diluted earnings per share guidance of $6.35 to $6.55 (vs. $6.73 consensus), reflecting 23% and 46% growth year-over-year at the midpoints.

Revenue guidance for Comirnaty in 2022 is revised upward to approximately $32 billion based on deliveries expected under supply contracts signed as of late January.

The company also announced initial revenue guidance of approximately $22 billion for Paxlovid for 2022, based on supply contracts signed or committed as of late January.

Non-GAAP earnings per share of $1.62 in the first quarter beat expectations by $0.05.

With a revenue of $25.7b (+177.0% y/y), the company beat estimates by $970m. Revenues increased by 2% excluding the contributions from Comirnaty and Paxlovid, reflecting operational growth of 82%.
The company reiterated its full-year 2022 financial guidance, which includes operational increases offset by roughly $2 billion of foreign exchange-related effects.
Revenue guidance of approximately $32 billion for Comirnaty in 2022 was reaffirmed, despite a foreign exchange impact of about $1 billion
Paxlovid's revenue guidance for 2022 remains about $22 billion, despite foreign exchange losses of $0.5 billion

Financial guidance for adjusted diluted EPS in 2022 has been revised to a range of $6.25 to $6.45 from $7.13, primarily due to an accounting policy change that includes all in-process research and development expenses.

The company's non-GAAP EPS of $2.04 for the second quarter beat expectations by $0.26.
OXY's revenue of $27.7 billion (+45.8% y/y) beat second-quarter 2022 revenues of $27.7 billion by $1.5 billion, reflecting 53% operational growth driven by Paxlovid and Comirnaty.

Revenue and adjusted diluted EPS estimates for 2022 were raised by $2 billion and $0.24, respectively, on an operational basis (excluding foreign exchange).

With foreign exchange effects taken into account, Pfizer raised its adjusted diluted earnings per share estimates by $0.05 to a range of $6.30 to $6.45 (from prior guidance of $6.25-$6.45 vs. $6.67 consensus).

Despite unfavorable impacts from foreign exchange, the company reaffirmed its revenue guidance of 32 billion dollars for Comirnaty and 22 billion dollars for Paxlovid in 2022.

The Non-GAAP EPS of $1.78 in Q3 beat the $0.38 predicted by Wall Street analysts.
Revenue of $22.6 billion (-6.2% y/y) beat last year's $22.6 billion by $1.5 billion. Due to exceptional growth experienced in the previous quarter, operational revenues declined by 2%. Revenues grew 2% operationally excluding Paxlovid and Comirnaty.

The lower end of 2022 revenue guidance has been raised to $99.5 to $102.0 billion, compared with the $99.64 billion consensus, reflecting improved operational outlooks combined with incremental adverse foreign exchange impacts.

Despite unfavorable foreign exchange effects, Comirnaty's 2022 revenue guidance was raised by $2 billion to $34 billion, and Paxlovid's was reaffirmed at $22 billion.

EPS guidance for the full year 2022 has been raised and narrowed from $6.30 – $6.45 to $6.40 – $6.50 vs. consensus of $6.39.
Pfizer Stock 2021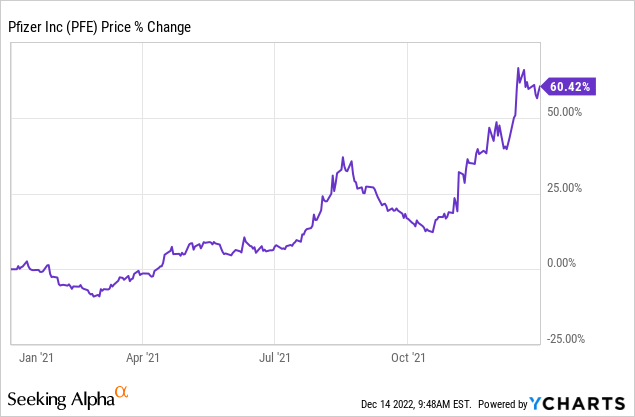 In 2021, the stock climbed by 60.42%, which is impressive. This is likely to be related to an overall profitable year for the company, but also to analysts' expectations.
Before the pandemic, Pfizer had declining revenues and an unremarkable portfolio and pipeline.
Nevertheless, Pfizer should be commended for its response to the pandemic – first with its Comirnaty vaccine, and now with its Paxlovid antiviral.
According to some analysts, Pfizer would earn more than $100 billion in revenue in 2022 from Comirnaty revenues of $29 billion and Paxlovid revenues of $24 billion. That is an almost 100% organic growth rate, which is unprecedented – it makes sense that the stock price of PFE had risen so much that year.
With the help of BioNTech, Pfizer produced a very successful COVID-19 vaccine in 2020, which is in high demand worldwide. As of March 2021, Pfizer had orders for 1.22 billion doses, and now that the EU has ordered 1.8 billion doses, total orders from Pfizer have climbed to over 3 billion doses.
Pfizer reported on May 4, 2021 that it expected its vaccine to generate $26 billion in revenue in 2021 alone from its vaccine. In addition to Canada, the company has contracts with several governments for vaccine supply through 2024. In 2020, Pfizer brought in almost $42 billion in revenue, so the sales of the Coronavirus vaccine will account for more than 60% of that amount.
Conclusion
As you can see, analysts are not very bullish on Pfizer. Their median price target in combination with the current price of the stock implies that it will move more or less sideways over the next 12 months.
While EPS estimates don't suggest any growth, revenue guidance does. Now, sales growth becoming a catalyst for the price to grow as well is a whole other matter. The market may have completely factored in such expectations already.
The pandemic has, of course, played a major role in the incredible growth of the stock in 2021. But the way the stock price behaved in 2022 thus far, it seems like the market is being cautious with PFE as we move away from the crisis.
For this reason, Wall Street's conservative forecast may be reasonable…
FAQ
How high is PFE stock expected to go?
According to 18 analysts, the 12-month price target for Pfizer Inc is 53.50 (up 0.70% from 53.13), with a high estimate of 75.00 and a low estimate of 44.00. In other words, Wall Street expects the stock to move sideways for quite some time. Since there are no longer than 12-month forecasts, we can only guess how high PFE will go in the long term.
What is the highest price Pfizer stock has been?
On December 16, 2021, Pfizer stock closed at $59.33, which was the all-time high closing price of the stock.
What is Pfizer's next dividend?
Pfizer's next dividend payment is scheduled for 2023-03-03, which will result in a dividend payment of $0.4100 per share for those shareholders who own Pfizer shares before 2023-01-26.
Risk Disclaimer
WeInvests is a financial portal-based research agency. We do our utmost best to offer reliable and unbiased information about crypto, finance, trading and stocks. However, we do not offer financial advice and users should always carry out their own research.
Read More