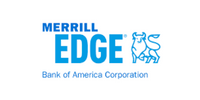 Quality in-house research
$0 commissions for
ETF
Trades
User-friendly Interface
Pros
Bank of America integrated
No minimums or fees for self-directed accounts
Strong proprietary and outside research
Cons
Limited range of products
Limited platform capabilities
High margin rates.
Merrill Edge Highlights

| | |
| --- | --- |
| 📈 Demo Account | No |
| 💸 Leverage | Up to 2:1 leverage on marginable stocks |
| 📊 Available assets | Stocks, ETFs, mutual funds, options, bonds, and CDs |
| 💵 Deposit Methods | Bank transfer, wire transfer, check deposit, and account transfer |
| 🗠 Minimum Trade On Stocks | No minimum trade size or amount |
| 💰 Min Deposit | No minimum deposit to open an account; $2,000 minimum deposit to trade on margin |
| ⚖ Regulation | Regulated by FINRA and SIPC |
| 🌐 Countries | Mainly US |
As online brokerages started to grow and put a significant challenge on traditional brokers and banks, lots of these financial institutions decided to follow the trend in order to keep their market share. One of these transitions was made by the Bank of America with the introduction of Merrill Edge an online brokerage platform for retail investors.
What is Merrill Edge? It is an online broker as an extension to Merill Lynch bank that offers investment products such as:
Stocks
Bonds
ETFs
Mutual Funds
Options
Futures
Who is Merrill Edge? Launched in 2010 it is part of the Bank of America offering brokerage services integrated together with its core banking services. For the customers of wider Bank of America services, it offers discounted trading fees if certain account criteria are met.
Is Merrill Edge a Good Option for You?
As with any online brokerage platform with Merrill Edge as well it is worth asking the same question – "Can we trust Merrill Edge?", and breaking down the key aspects to find out the answer to this question.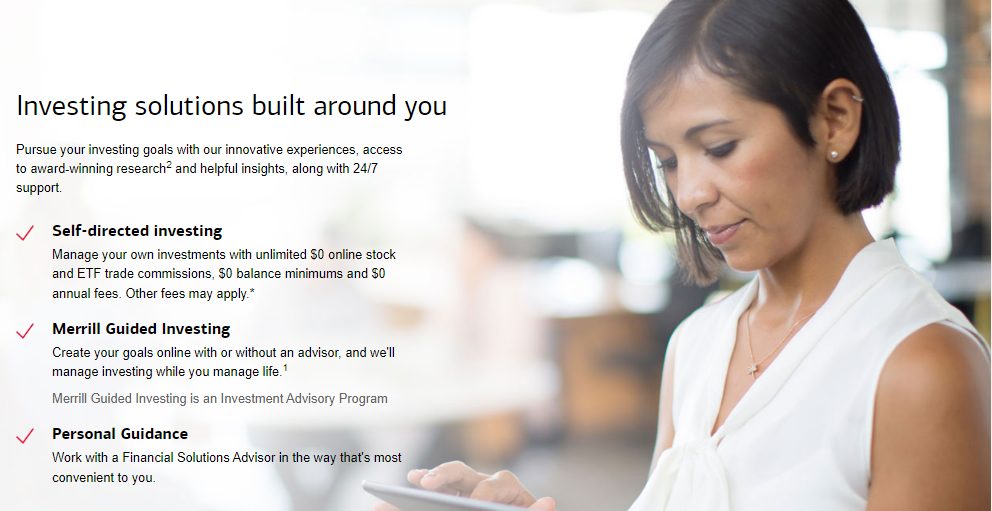 It has about 13 years of track record as an online brokerage but the roots of its parent company – Bank of America trace back more into history. Its parent is a systematic financial institution globally in the category of "Too big to fail" financial organizations which was proven during the financial crisis as well.
Merrill Edge provides services primarily to US residents with valid social security and tax identification numbers and may be limited to people outside of the US. Given the fact that it is primarily focused on the US market most of the US financial regulatory authorities are monitoring the operations of the company.
Is Merrill Edge Regulated?
The regulatory environment is one of the key aspects we need to watch for when deciding which brokerage account to trust our investment portfolio with.
Since Merrill Edge is operating only in the US at the moment, the main regulatory authorities for the company are:
Securities and Exchange Commission (SEC) in the US
Financial Industry Regulatory Authority (FINRA) in the US
Commodity Futures Trading Commission (CFTC) in the US
National Futures Association (NFA) in the US
Who is Merrill Edge Recommended for?
It is worth researching and identifying whether the online broker you choose for your investment portfolio provides all the required features and services that will enable you to apply your investment strategy.
Merrill Edge provides a range of tools and services within one platform that both beginners and professionals can find useful for their investment strategies.
For beginners, it provides educational materials, as well as reports and ideas to help newcomers in their investment decision-making. It also offers Robo-advisors which is an automated portfolio management tool that can be used by investors who don't want to manage their portfolio day to day.
While for professionals the platform offers a number of complex financial instruments such as options and futures as well as advanced trading features.
Merrill Edge Trade Experience
It is important also to understand how you can access and trade with your online broker as there are investors who prefer investing through the web browser or a dedicated app on their computer while some of the traders like the ability to monitor their portfolio and trade on the go using mobile apps.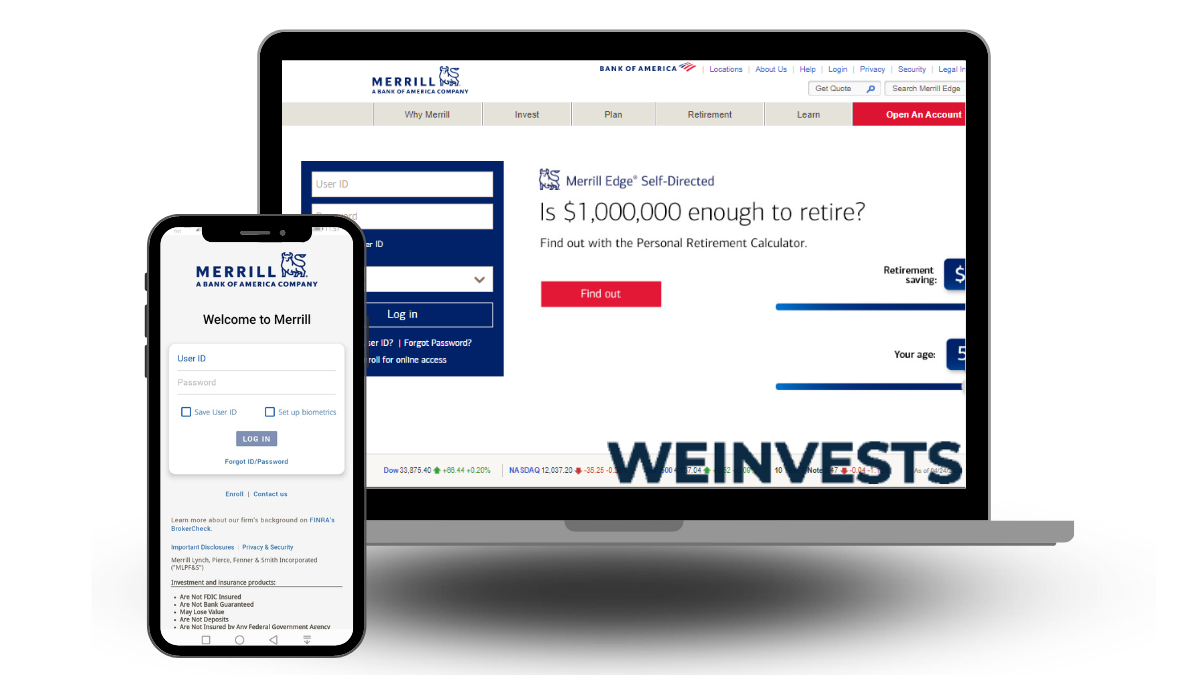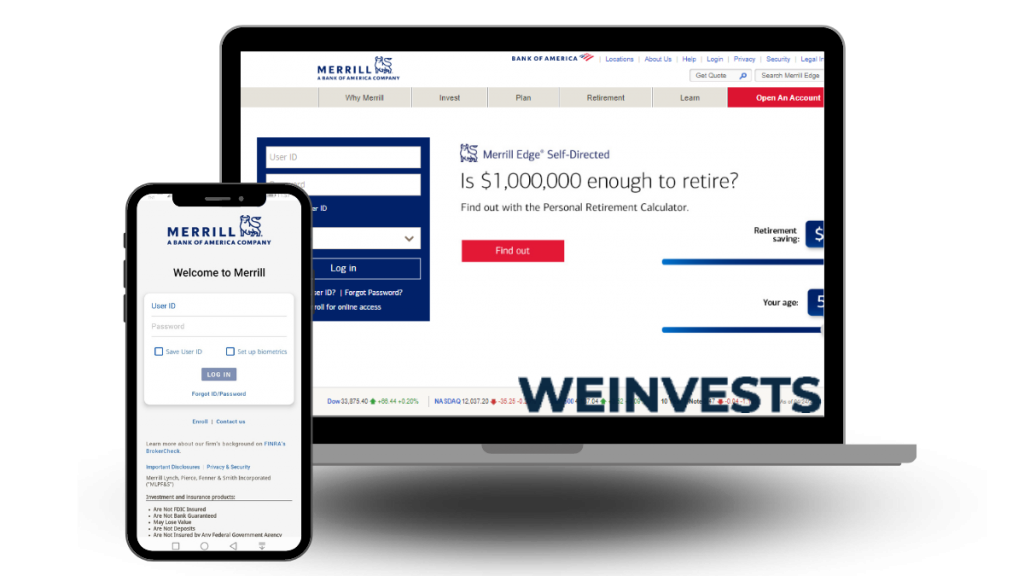 Merrill Edge provides most of those interfaces for the users since it has a web-based platform, mobile app, and Merrill Edge MarketPro platform for more advanced investors.
For most traders, it is key to understand the expenses that they will incur when trading in certain assets, therefore, we break down the fee structure applicable to Merrill Edge below.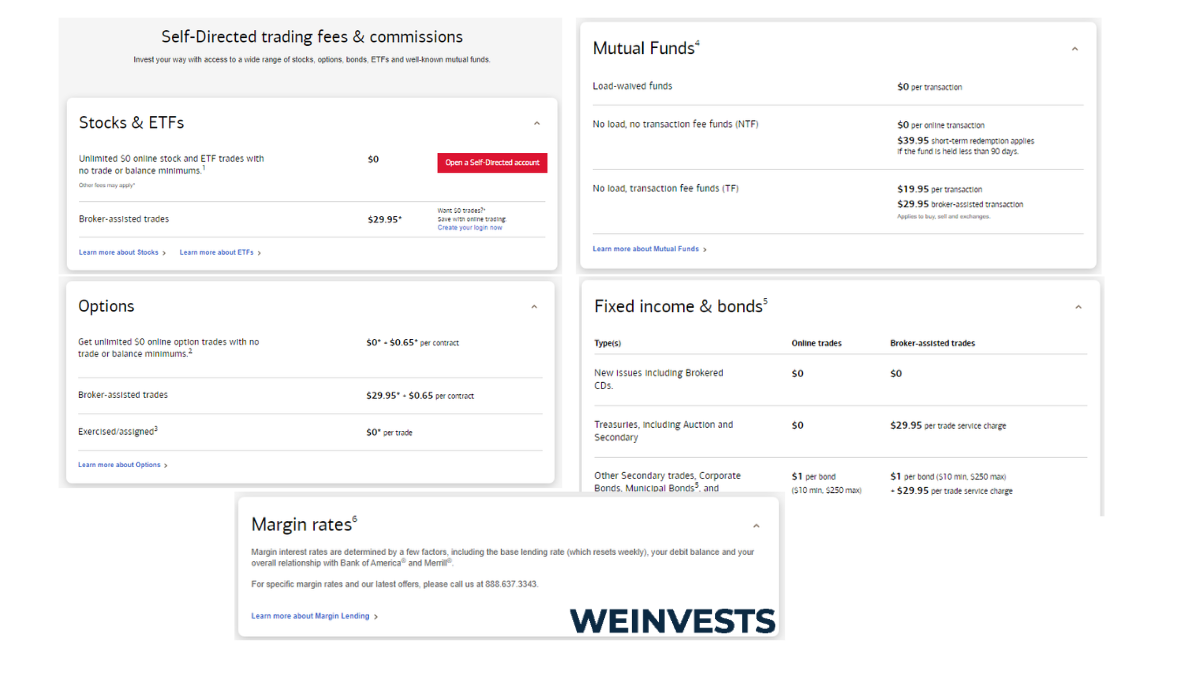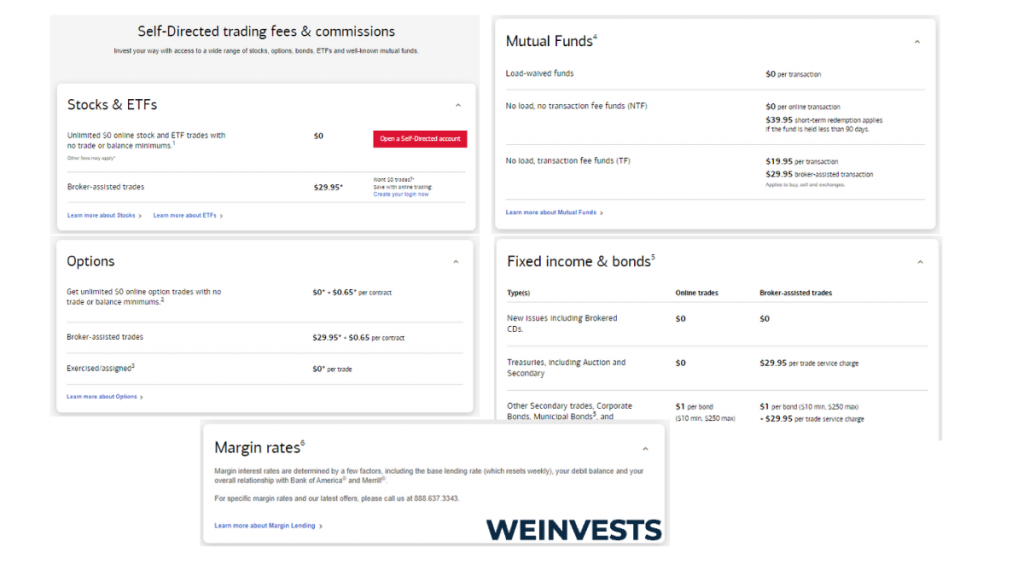 When it comes to stocks and ETFs Merrill Edge commits to being commission free if you choose the self-directed account where you will have to make your own investment decisions. The company also offers a broker-directed account where you will have to pay USD 29.95, but it is worth mentioning that other fees may apply as well in both cases.
In the case of options trading, there is an additional fee of USD 0.65 per contract on top of the alternatives mentioned before as well as other fees that may apply in addition to the standard costs.
In the case of mutual funds, several options might be applicable depending on the transaction type such as:
a. In the case of load-waived funds trading, there are no fees associated with it.
In case of ​​no load, and no transaction fee funds (NTFs) there is no cost per online transaction but a short-term redemption cost of USD 39.95 might apply if the fund is held for less than 90 days.
In case of no load, transaction fee funds (TFs) there is a USD 19.95 per transaction cost and additional broker-assisted fees if applicable.
There are also fixed-income instruments available for trading on the platform and there are generally no trading fees for new issuances and Treasury bonds while USD 1 fee or more might apply for corporate and other bonds. Broker fees are the same as highlighted before in case you decide to go with the broker-assisted account.
Merrill Edge has no offering if it comes to CFD products.
In the case of bond trading, there might be some coupon fee applicable to your account of the value of USD 5 with some exceptions so it is worth digging deeper into this in case you are interested in investing in bonds and collecting coupons.
There are no fees related to brokerage account maintenance, but there might be some fees associated with failed deposit transactions that require a return in which case you will be charged USD 20-30 depending on the type of transfer.
Also, certain fees are applicable in case of account or security transfers so it is worth checking the fee disclosure before making any decisions.
How to open an account with Merrill Edge?
As discussed before, Merrill Edge provides its services only to US-based customers at the moment. On their website, they mention that some exceptions may apply in case you have US social security number and some other requirements are met you might be eligible to open an account so worth checking with customer support directly to find out what is possible in your particular circumstances. Below we provide a guide on how to open an account with Merrill Edge:
Step 1 – Open the Merrill Edge home page and select "Open An Account" in the top right corner.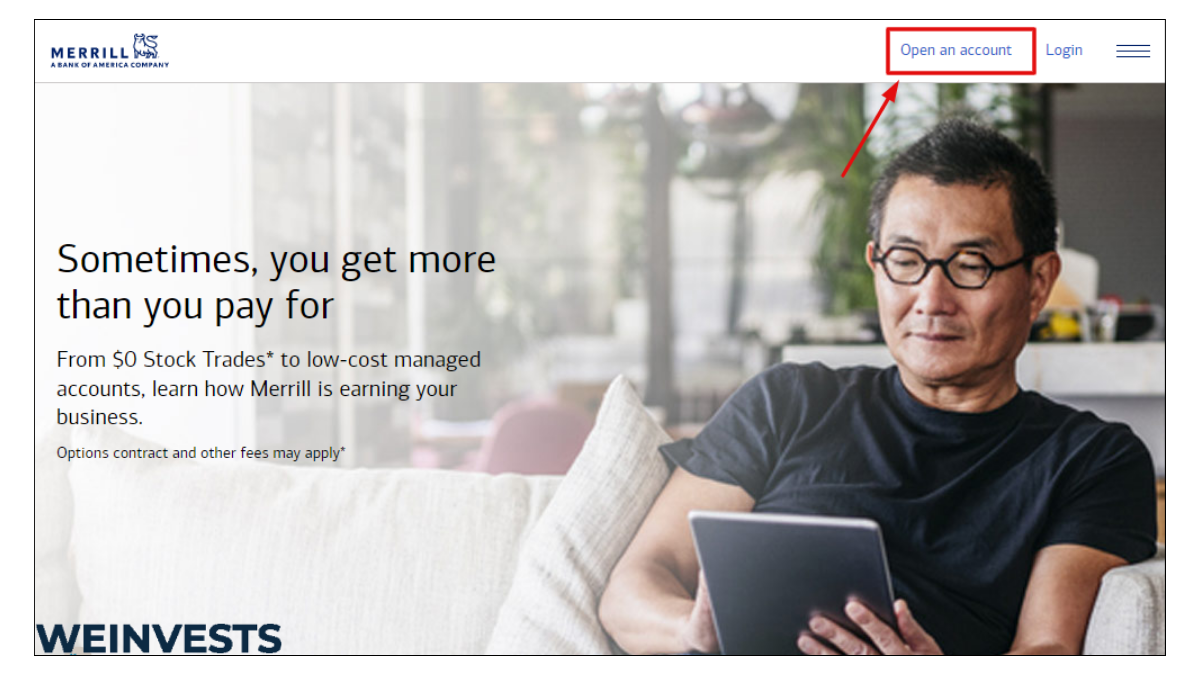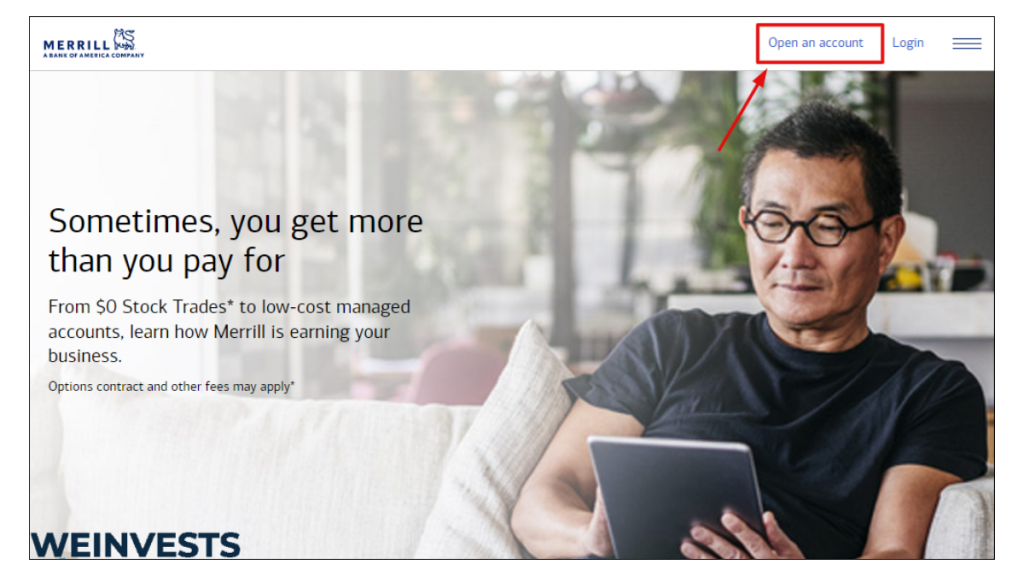 Step 2 – You will be asked to choose whether you want to see all the available accounts to choose from those by yourself or get help in identifying what type of account is most appropriate for you. Generally, there are 3 main accounts such as a standard brokerage account, an individual retirement account (IRA), and educational savings account (ESA).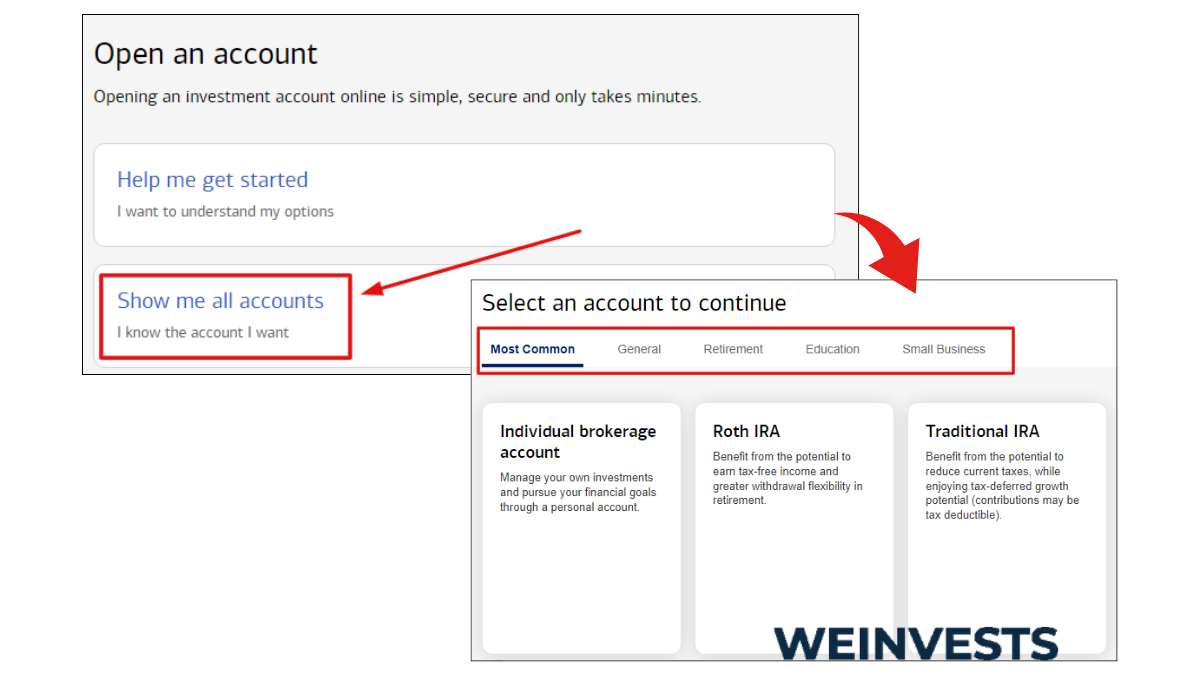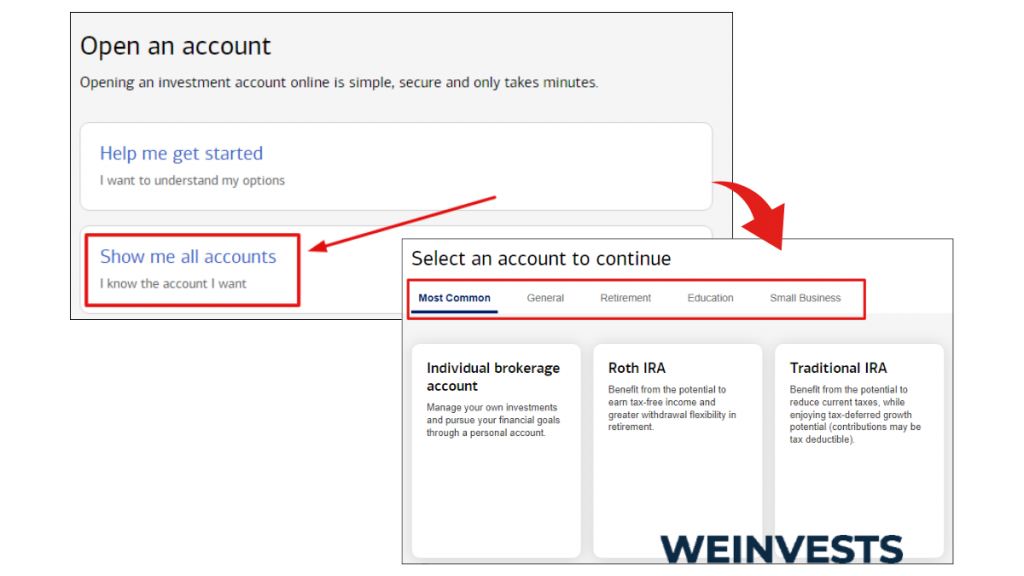 Step 3 – Once you identify which account is best suited for your needs you will be asked to fill out the registration form with all your personal information, such as your name, address, social security number, your investment experience, goals, and risk tolerance to name a few.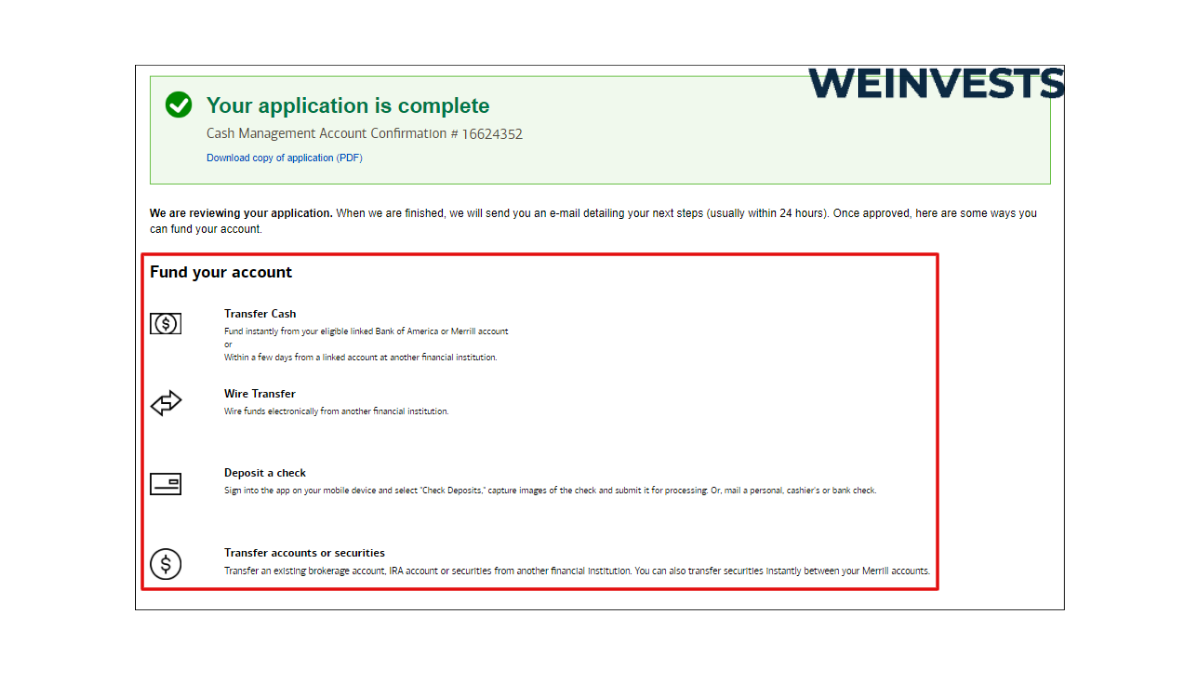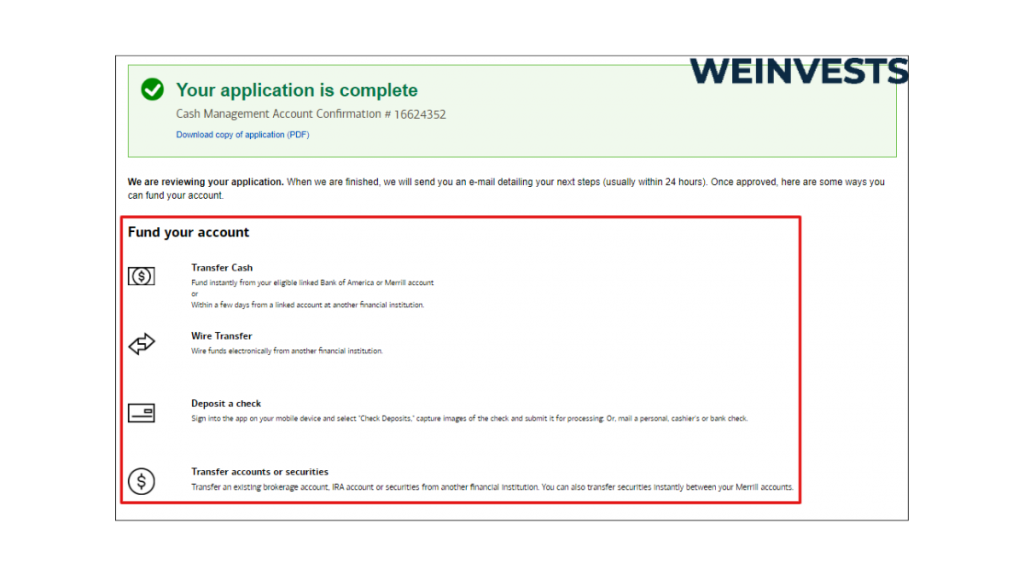 Step 4 – You will then be asked to link your bank account to your brokerage account and provide your ID card for verification purposes.
Step 5 – Once your account is approved you will be able to trade.
Merill Edge demo account
There is no demo account for Merill Edge, but apparently, they have a MarketPro service that enables simulation trading activity without risking any money and it can be used also by clients who are waiting for their application to be approved.
Merill Edge Education
Merill Edge provides educational materials as well to clients through educational videos, webinars, and classrooms designed for investors to expand their market knowledge and provide better investment decisions.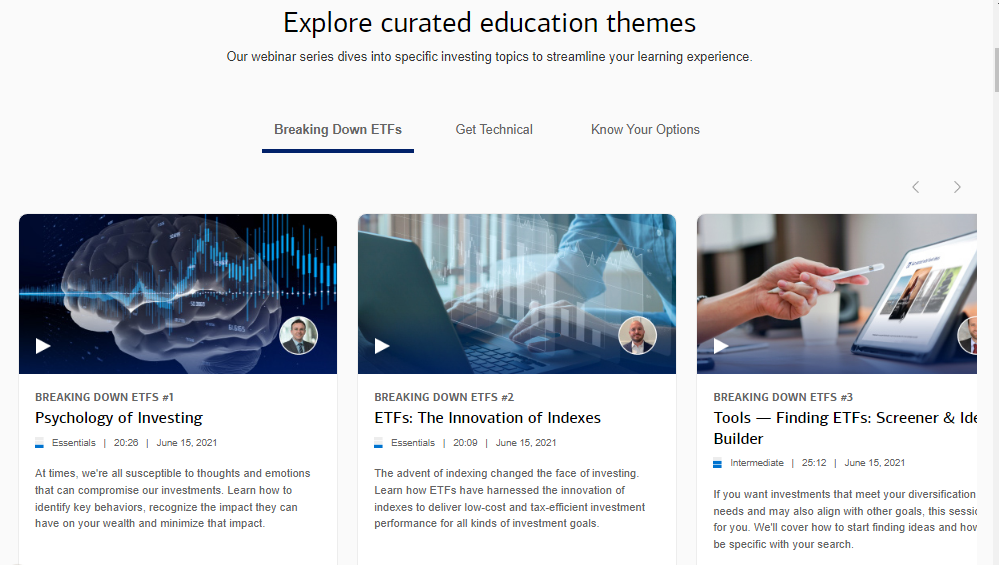 Youtube – Merrill Edge runs its YouTube channel where they discuss platform functionalities as well as news and updates.
Blog – The platform has its dedicated blog where they discuss market insights, ideas, and updates.
Facebook – Merrill Edge doesn't seem to have a Facebook group.
Customer Service
As with any other brokerage platform, Merrill Edge has customer support service for its clients that you can reach out to either by phone during the working days as well on Saturdays during specific hours which is worth checking on their platform for your local time zone. You can also reach the support via chat, email, or in person in one of the branches.
Merrill Edge Crypto Wallet
There is no crypto wallet offered by Merrill Edge.
Conclusion
Merrill Edge is a US-based brokerage platform that is part of the esteemed financial institution – Bank of America. Currently, the platform offers its services to US-based customers with some exceptions that are considered on a case-by-case basis. In terms of financial instruments, it has quite a wide offering such as stocks, ETFs, bonds, and mutual funds as well as derivatives, but it doesn't support crypto assets on the platform.
Thanks to its comprehensive offering Merrill Edge can be suitable both for beginners who would appreciate some guidelines as well as professional investors who are ready to navigate through financial markets by themselves. Thanks to the fact that the firm is regulated by all major US financial supervisory bodies and is part of a systematic institution, Merrill Edge can be considered a trustworthy platform for most investors.
FAQ
Why Merrill Edge is not offering its services to other countries than the US?
The company, as well as its parent, are focused mostly on the US market and doesn't seem that they are planning to expand to other countries for the time being.
Is Merrill Edge mostly for professional investors?
Although the platform offers some sophisticated tools as well as complex financial instruments such as derivatives, it can be also suitable for beginners who are willing to invest just in stocks, ETFs, or bonds. The company offers a broker-assisted account for an additional fee which can be suitable for beginners.
Are there educational materials for beginners?
Yes, they have numerous educational materials both on their platform as well as on other social media such as YouTube and a special blog where you can find useful information about market trends and platform updates.
Risk Disclaimer
WeInvests is a financial portal-based research agency. We do our utmost best to offer reliable and unbiased information about crypto, finance, trading and stocks. However, we do not offer financial advice and users should always carry out their own research.
Read More