This content represents the writer's opinions and research and is not intended to be taken as financial advice. The information presented is general in nature and may not meet the specific needs of any individual or entity. It is not intended to be relied upon as a professional or financial decision-making tool.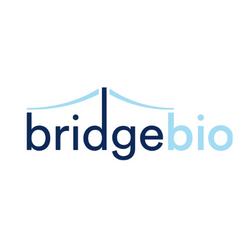 BridgeBio Pharma is a well-covered stock by analysts, so it's worth taking a look at what the street thinks about its prospects.
The past two years haven't been very good for the stock. However, this makes its case even more interesting. Is this the right time to open a position in this company?
In this article, we will provide you with what Wall Street thinks about the company's stock price, EPS, and revenue prospects. We will also present you with some historical events that can offer some insight into why the stock behaved the way it did the past couple of years.
Let's get started…
Business Overview of BridgeBio Pharma (BBIO)
BridgeBio Pharma, Inc. was founded back in 2015 and currently has its headquarters in Palo Alto, California.
The company is primarily engaged in discovering, developing, and delivering a variety of medicines for genetic diseases.
As of now, the company has 30 development programs, including some at the very beginning of the discovery process as well as some at later stages.
Its products in development programs include:
BBP-631, a candidate gene therapy for congenital adrenal hyperplasia, which is currently in Phase 2 clinical trial.

An FGFR1-3 selective small molecule inhibitor, called BBP-831, that the company studies for treating pediatric achondroplasia.

A small transthyretin molecule stabilizer, BBP-265 and AG10, which is being tested in Phase 3 clinical trials for treating TTR amyloidosis-cardiomyopathy.
It also develops products for Mendelian, oncology, and gene therapy diseases.
There are agreements between the company and Leland Stanford Junior University, The Regents of the University of California; and Leidos Biomedical Research, Inc.
BridgeBio Pharma Inc (BBIO) Stock Forecast 2023
Source: CNN Business
There are currently 9 analysts who provide us with forecasts for BridgeBio Pharma. For the next 12 months, they predict a median target of $23, a high of $32, and a low of $16. From the current trading price of $9.25, the median estimate represents a 148.65% gain.
EPS Forecast
Source: TipRanks
BBIO is expected to have a loss of $0.91 per share in the next quarter with a range of $1.47 to $0.71 loss. The previous quarter's earnings per share were -$0.93. BBIO has exceeded its EPS estimate 51% of the time over the past 12 months and its industry 52.64% of the time. Since the beginning of the calendar year, BBIO has underperformed the rest of its industry.
Revenue Forecast
Source: TipRanks
The revenue forecast for BBIO for the next quarter is $5.63M, with a range of $0 to $25.48 million. Sales for the previous quarter were $338K. BBIO achieved its sales targets 25% of the time over the past 12 months, while its industry achieved them 42.85% of the time. BBIO underperformed its industry over the last calendar year.
BridgeBio Pharma Stock 2022
2022 has been a strange year thus far when it comes to BBIO's performance. Though nothing but positive news was released regarding the company's business, its stock has kept going lower.
Even so, taking a look at some key events regarding the business may help you to gain more insight into what the market may be overlooking…
Jan. 13 – BridgeBio Pharma announced that it is in a non-exclusive clinical collaboration with Amgen to test a combination therapy involving Amgen's KRASG12C inhibitor, LUMAKRAS (sotorasib) and the company's SHP2 inhibitor, BBP-398.

Jan. 27 – The company announced that the first patient had been dosed in its phase 1/2 trial evaluating BBP-631, a gene therapy that treats adults with classic congenital adrenal hyperplasia (CAH).

Mar. 08 – BridgeBio Pharma has signed a global licensing agreement with Sentynl Therapeutics for Nulibry (Fosdenopterin), one of its two licensed products.

Mar. 14 – Results of a Phase 2 trial of BridgeBio's BBP-418 in patients with limb-girdle muscular dystrophy type 2i (LGMD2i) suggest that it may be able to treat the disease's underlying cause.

May 12 – An exclusive licensing agreement has been signed between Bristol Myers Squibb and BridgeBio Pharma to develop and commercialize the oncology candidate BBP-398. In Thursday's pre-market, shares of BridgeBio climbed by ~9%.

May 13 – The company announced that it signed an agreement to sell $110 million of its Priority Review Voucher (PRV) for a rare pediatric disease.

May 20 – BridgeBio Pharma and Phoenix Tissue Repair, one of its affiliates, announced that their phase 2 trial of the protein replacement therapy PTR-01 revealed it was safe and led to permanent healing.

Jun. 13 – During a phase 2 trial for autosomal dominant hypocalcemia type 1, Encaleret improved calcium levels in patients treated with the compound.

Jun. 22 – BBIO shares rose Wednesday morning following the company's announcement of encouraging results from its Phase 1/2 trial of Canavan disease candidate BP-812.

Jun. 27 – The phase 1 trial of BBP-711 in healthy volunteers has shown positive results regarding the use of the drug as a treatment for patients with primary hyperoxaluria type 1 (PH1) and recurrent kidney stones.

Jul. 25 – A panel of experts from the European Medicines Agency (EMA) has approved BridgeBio Pharma and Sentynl Therapeutics' Nulibry therapy for patients suffering from molybdenum cofactor deficiency (MoCD) Type A.

Jul. 26 – Infigratinib, a new drug being tested for the treatment of achondroplasia, was shown to be safe and effective in phase 2 trials in children with the disease. Shares in BridgeBio Pharmaceuticals were up ~11% in premarket trading.

Oct. 11 – BridgeBio Pharma's stock rose by 4% on Oct. 11 after the company announced that BBP-398 was approved for fast-track approval by the FDA for the treatment of metastatic non-small cell lung cancer (NSCLC) in adults with previously treated, KRAS G12C-mutated, and metastatic disease.

Oct. 14 – The updated results of a phase 2 trial conducted by BridgeBio Pharma showed that its BBP-418 led to improvements over 12 months in patients with limb-girdle muscular dystrophy type 2i (LGMD2i).
BridgeBio Pharma Stock 2021
Except for the public offering, there is not any obvious reason for the company closing 2021 more than 75% down.
There are instead some promising developments regarding BridgeBio Pharma's business that we need to examine…
Jan. 26 – According to an announcement made by BridgeBio Pharma, the company has completed the acquisition of all outstanding shares of Eidos Therapeutics.

Feb. 11 – In the aftermath of launching a secondary public offering of 3M shares by selling KKR Genetic Disorder stock to BridgeBio Pharma, the share price dropped 4.8% in after-hours trading.

Feb. 19 – BridgeBio Pharma, along with ML Bio Solutions, one of its affiliates, reported that the first patient in the Phase 2 trial has been dosed for BBP-418 in patients with LGMD2i, which is an inherited recessive muscular dystrophy caused by mutations of fukutin-related protein ("FKRP").

Mar. 01 – The FDA has approved a therapy called Nulibry (fosdenopterin) for Injection, manufactured by the company and one of its affiliates, Origin Biosciences, for lowering mortality rates among patients suffering from molybdenum cofactor deficiency (MoCD) Type A.

Mar. 22 – The company announced interim results from its proof-of-concept, open-label Phase 2b study of the drug encaleret, which is being conducted with the aim of treating patients with autosomal dominant hypocalcemia type 1 (ADH1), a rare genetic disorder that has no known treatment.

Mar. 31 – As part of a global collaboration and licensing agreement, QED Therapeutics and Helsinn Group will develop and commercialize infigratinib, an FGFR1-3 inhibitor, in oncology and other indications besides skeletal dysplasias (including achondroplasia).

May 12 – The share price of BridgeBio Pharma rose 4% after the company was pitched long at the virtually held Sohn Investment Conference. In a charity conference in Washington DC, Ellen Hukkelhoven, of Perceptive Advisors, recommended the biotech company. According to her, the company's treatment for skeletal condition achondroplasia could reach over $1B in sales, while its treatment for ATTR Amyloidosis called AG10 might reach $10B in sales at its peak.

May 14 – The US Food and Drug Administration (FDA) has approved Fast Track designation for BridgeBio Pharma's BBP-631 gene therapy, which is an investigational adeno-associated virus 5 (AAV5)-based gene therapy that is intended to treat congenital adrenal hyperplasia (CAH), one of the most prevalent genetic diseases in the world.

May 28 – BridgeBio Pharma through its affiliate QED Therapeutics and Helsinn Group announced that the U.S. FDA has approved TRUSELTIQ (infigratinib) under the accelerated approval program for the treatment of certain patients with cholangiocarcinoma, a cancer of the bile ducts of the liver.

Jul. 27 – Mizuho reiterated its buy rating and $86 price target (~53% upside based on its price back then) on shares of BridgeBio Pharma after the company announced that morning that it would be working with Bristol-Myers Squibb.

Aug. 25 – LianBio and BridgeBio Pharma reported that the first patient in a phase 2A trial of infigratinib for the treatment of advanced solid tumors and gastric cancer had been treated.

Oct. 29 – In a move that is part of its continued commitment to translating cutting-edge scientific findings into potential therapies for genetic diseases and cancers, BridgeBio Pharma announced two new academic collaborations with Mount Sinai and Columbia University.

Nov. 19 – The Helsinn Group and BridgeBio Pharma have entered into a collaboration agreement to design, develop, and commercialize a new therapy for treating tumors that are difficult to treat.

Dec. 22 – The stock recorded its steepest intraday decline since January while it was expected that the company would publish its topline findings for a late-stage trial for Acoramidis in the near future. Acoramidis is also known as AG10, and it is a candidate for treating the rare condition of transthyretin amyloid cardiomyopathy (ATTR-CM), a form of heart failure.
Dec. 27 – The share price of BridgeBio Pharma had decreased by about 67.9% in the pre-market after the company announced that its ongoing Phase 3 study for acoramidis in transthyretin-induced cardiomyopathy (ATTR-CM) has not met the primary endpoint at Month 12.
Conclusion
As you can see, analysts predict a very good 12-month trading period for BridgeBio Pharma. Whether this is a justified prediction or not is something you need to conclude by yourself.
2023 hasn't been a good year for the stock this far. This may be, in fact, why Wall Street forecasts such an optimistic upside from here.
In 2021, the stock had an even worse year. This is typical with this industry as companies in it can take a while to start being profitable. The stock could just be reflecting a company's seemingly deteriorating financial status. And in many instances it's right to do so.
Will this be the case with this one? We must wait and see…
FAQ
Is BridgeBio Pharma a good stock to buy?
That is something only you can answer. Analysts forecast a very high price target for it in the following 12 months. Given its past performance, that could be hard to believe. At the same time, the stock may be at the right price to benefit from any positive future event regarding the underlying business.
Will BridgeBio Pharma stock go up?
The median estimate provided by Wall Street analysts represents a 148.65% increase in the following 12-month period.
What does BridgeBio Pharma do?
The company develops, creates, tests, and delivers transformational medicines for genetic diseases and cancers with clear genetic drivers.
Risk Disclaimer
WeInvests is a financial portal-based research agency. We do our utmost best to offer reliable and unbiased information about crypto, finance, trading and stocks. However, we do not offer financial advice and users should always carry out their own research.
Read More